Author Archive
By John Ohab April 5th, 2013 at 9:17 am | Comment
This post originally appeared on the PLOS Blog Network.
We're down to the Final Four in this year's NCAA tournament, and chances are your bracket isn't looking too good. Welcome to the club. Worry not! We've got four citizen science projects that will help you make the most of Final Four weekend.
MICHIGAN WOLVERINES fans…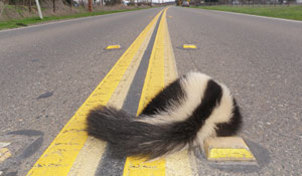 If your team gets pummeled this weekend, you'll make a great Roadkill Observer or Splatter Spotter. Roadkill Survey for Road Bikers need your help to find out where wildlife live and how they move in relation to roads. Project Splatter collects UK wildlife road casualty data via Twitter and Facebook. Both projects hope to identify roadkill 'hotspots' for future mitigation projects and help preserve wildlife.

SYRACUSE ORANGE fans…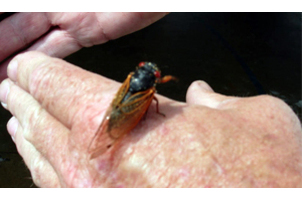 You're in the perfect spot to help track the cicadas that emerge once every 17 years across New Jersey, New York and the whole Northeast by planting a homemade temperature sensor in the ground and reporting your findings. Your observations will be put on a map and shared with the entire community. Everyone's a winner…unless your team loses, of course.

WICHITA ST. SHOCKERS fans…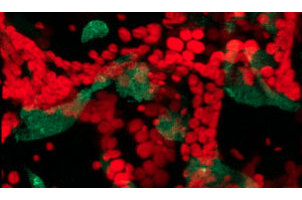 If you're too exhausted after the game to harvest wheat in nearby fields, you can still help plants by participating in Clumpy. Simply classify plant cell images by their "clumpiness", and you can provide researchers with new insights into the progression of bacterial infection in plant cells.

LOUISVILLE CARDINALS fans…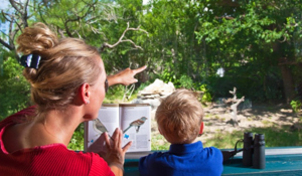 If your team doesn't live up to the hype, you can always hide your shame in New Hampshire and help scientists study a bird of a different feather. The Ashuelot Valley Environmental Observatory is coordinating volunteer nighthawk surveys on warm evenings in Keene. Submit your observations of booming, peenting, or nighthawks diving.

And for fans of teams that didn't make it this far…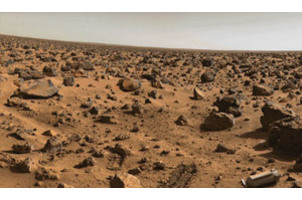 Check out Planet Four, a citizen science project in which volunteers help planetary scientists identify and measure features on the surface of Mars. By tracking 'fans' and 'blotches' on the Martian surface, you can help planetary scientists better understand Mars' climate.

By John Ohab March 29th, 2013 at 7:15 pm | Comment
March may be ending, but March Madness is still in the air! Here are sixteen sweet projects in honor of the Sweet Sixteen: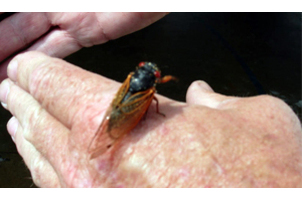 Families, armchair scientists and lovers of nature are invited to join in a bit of mass science: track the cicadas that emerge once every 17 years across New Jersey, New York and the whole Northeast by building homemade sensors and reporting your observations.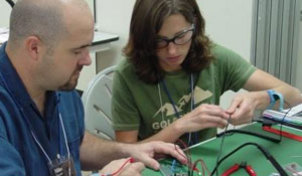 The Spectral Challenge is a call to makers, hackers, and Do-It-Yourselfers worldwide to tackle real-world environmental problems with low-cost, open source spectrometry.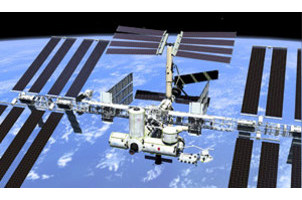 Project MERCCURI is an investigation of how microbes found in buildings on Earth (in public buildings, stadiums, etc) compare to those on board the biggest building ever built in space – the International Space Station.
AirCasting is a platform for recording, mapping, and sharing health and environmental data using your smartphone.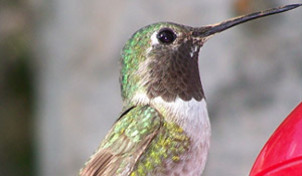 The Audubon Society needs citizen scientists to track, report on, and follow the spring hummingbird migration in real time. A free mobile app makes it easy to report sightings, share photos and learn more about these remarkable birds.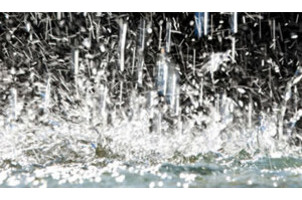 If you live in the area shown on the map, the Precipitation Identification Near the Ground project (PING) wants YOU to watch and report on precipitation type. PING is looking for young, old, and in-between volunteers to make observations—teachers, classes and families too!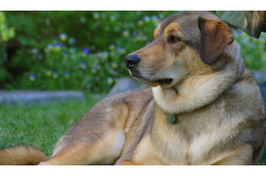 Help researchers learn more about dogs (including your dog! by recording and sharing specific interactions with your dog. You'll learn your dog's cognitive style by playing fun, science-based games –- an experience that gives you the insight you need to make the most of your relationship with your best friend.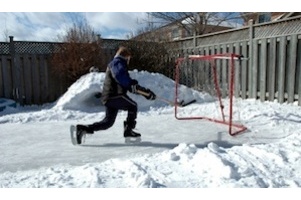 Where is your ice rink? Pin the location of your rink on a map, and then each winter record every day that you are able to skate on it. Scientists will gather up all the information from all the backyard rinks, and use it to track the changes in our climate.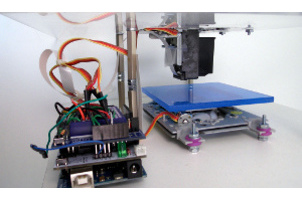 Did you know you can print live cells from an inkjet printer? Come join the ongoing BioPrinter community project! Whether it's hardware hacking. programming, Arduinos, microfluidics, synthetic biology, plant biology, cell culturing, tissue engineering – everyone has something to learn, or something to teach.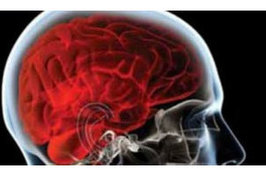 Marblar is unique and fun way to engage in citizen science and exchange ideas across disciplines. Marblar posts dormant technologies in need of creative, real-world applications and then asks you to come up with those applications.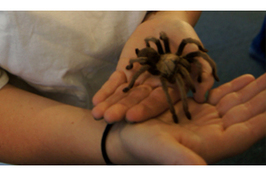 By just taking photos and observing spiders, you can help the Explorit Science Center learn about which climates certain spiders live in and track the distribution of spiders over time.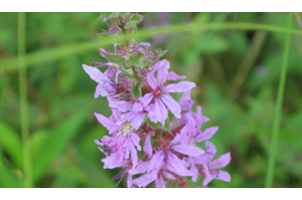 Where are the invasive species in Maine? Where aren't they? Students, educators, citizens, and scientists are working together to find out.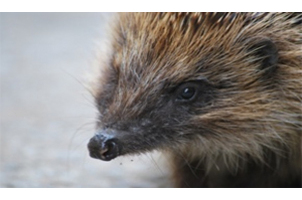 Help collect hedgehog records from 1st February until 31st August 2013. Understanding patterns of hedgehog behaviour across the UK will enable scientists target the conservation strategy for this charming animal, which is currently in severe decline.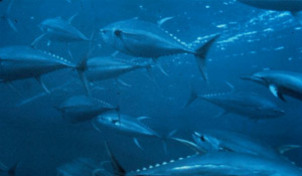 Help the Large Pelagics Research Center improve scientific understanding of large pelagic species by catching, measuring and releasing juvenile bluefin with conventional "spaghetti"-ID tags.
Read the rest of this entry »
By John Ohab January 3rd, 2013 at 5:08 pm | Comment

What would it be like without stars at night? What is it we lose?
Starry night skies have given us poetry, art, music and the wonder to explore. A bright night sky (aka "light pollution") affects energy consumption, health and wildlife too.
Spend a few minutes to help scientists by measuring the brightness of your night sky. Join the GLOBE at Night citizen-science campaign! The first campaign starts January 3 and runs through January 12.
GLOBE at Night is a worldwide, hands-on science and education program to encourage citizen-scientists worldwide to record the brightness of their night sky. During five select sets of dates in 2013, children and adults match the appearance of a constellation (Orion or Leo in the northern hemisphere, and Orion and Crux in the southern hemisphere) with seven star charts of progressively fainter stars. Participants then submit their choice of star chart with their date, time and location. This can be done by computer (after the measurement) or by smart phone or pad (during the measurement). From these data an interactive map of all worldwide observations is created.
Over the past 7 years of 10-day campaigns, people in 115 countries have contributed over 83,000 measurements, making GLOBE at Night the most successful, light pollution citizen-science campaign to date. The GLOBE at Night website is easy to use, comprehensive, and holds an abundance of background information. Guides, activities, one-page flyers and postcards advertising the campaign are available. Through GLOBE at Night, students, teachers, parents and community members are amassing a data set from which they can explore the nature of light pollution locally and across the globe.
There are 5 GLOBE at Night campaigns in 2013:
January 3 – 12
January 31 – February 9
March 3 – 12
March 31 – April 9
April 29 – May 8
Make a difference and join the GLOBE at Night campaign.
Guest post by Dr. Constance E. Walker, director of GLOBE at Night
By John Ohab December 31st, 2012 at 5:11 pm | Comment
2012 was a huge year for citizen science. From
microbes
to
Zombie Flies
, from
sea
to
space
, there was no shortage of opportunities for everyday people to contribute to real scientific discovery.
Each year at SciStarter, we analyze our glorious website metrics to identify the most popular projects of the year. Below, I've listed the year's 12 most visited projects in our Project Finder, a growing collection of more than 500 new and existing citizen science opportunities.
Happy New Year, and keep experimenting!
The Mastodon Matrix Project is a chance to make science history! Volunteers analyze actual samples of matrix (the dirt) from a 14,000 year old mastodon excavated in New York. Shells, bones, hair and other discoveries are then sent back to the Paleontological Research Institution to be further analyzed by paleontologists.
EteRNA is a collaborative online game in which volunteers help biologists solve a challenging mystery: what are the rules governing RNA folding? Players who assemble the best RNA designs online will see their creations synthesized in a biochemistry lab.
Project Squirrel calls on volunteers to count the number of squirrels in their neighborhoods and report their findings. The goal is to understand urban squirrel biology, including everything from squirrels to migratory birds, nocturnal mammals, and secretive reptiles and amphibians.
The Royal Society put together a playlist of different laughs and asked people to determine if those laughs were real and fake. The results, which will be posted on the project blog soon, will help researchers at the University College of London learn how people react to different sounds. THIS science will make you LOL!
Bat Detective enlists citizen scientists to screen sound recordings of bats to classify their distinct calls. These classifications will be used to create a new algorithm to help researchers easily extract information from sound recordings and more closely monitor threatened bat populations.

Read the rest of this entry »
By John Ohab October 18th, 2012 at 8:43 pm | Comment
Here are ten ways you can help scientists advance fields of research while standing in line, downloading that much-hyped Netflix flick, or waiting for your pumpkin pie to warm up.
The Royal Society Laughter Project: The Royal Society has put together a playlist of different laughs that you can listen to. The tricky part is that some are real and some are fake. See if you can guess which laugh is real and which is posed. The results will help researchers at the University College of London learn how people react to different sounds. This is science that will make you LOL!

Age Guess: AgeGuess is a simple project in which you guess the age of other people by looking at their pictures. In just a few minutes, you can help create a first of its kind research data set for the study of human aging. The project is studying the differences between how old you look to others and your actual age.

EyeWire: Scientists need your help mapping the neural connections of the retina. All you have to do is color brain images! EyeWire is a fun way to learn about the brain and help scientist understand how the nervous system works.

Digital Fishers: Are you one of those people who loves the ocean but doesn't want to deal with the sunburns, parking, or other unpleasant aspects that come with the territory? Here's a project that puts you in touch with the ocean and saves you the extra costs in suntan lotion. Digital Fishers allows you to help scientists identify different species of fish. You can assist with research by watching 15-second videos from the comfort of your own computer and click on simple responses.

Musical Moods: Musical Moods is a sound experiment that aims to find out how viewers categorize the mood of certain TV theme tunes. The goal is to find out whether there are new ways of classifying online TV content through the mood of the music rather than the program genre itself. The whole experiment takes about ten minutes and is incredibly easy. You listen to themes and answer a few questions about each theme afterward.

Citizen Sort: Video games have the potential to do more than entertain. Citizen Sort is taking advantage of this potential by designing video games that make doing science fun. Citizen Sort is a research project at the School of Information Studies at Syracuse University in New York.

Project Implicit: Project Implicit offers the opportunity to assess your conscious and unconscious preferences for over 90 different topics ranging from pets to ethnic groups to sports team. In 10-15 minutes, you'll report attitudes toward or beliefs about these topics. It's that easy! The experience is both educational and engaging, and you get the chance to assist psychological research on thoughts and feelings.>

Be A Martian: NASA's Be A Martian is an interactive Mars science laboratory that allows visitors to help scientists learn about the red planet. You can help identify important features in images returned from previous Mars rovers, ask and vote on questions for NASA Mars experts in a virtual town hall, explore a Mars atlas to learn more about the planet's terrain, send postcards to Spirit (another Mars rover), and watch educational videos in the Two Moons theater.

Clumpy: When plants experience bacterial infections, the chloroplasts inside the plant cells appear to "clump" together. This can be a bad sign for plants. To help understand these bacterial infections, scientists need help classify images of clumpy chloroplasts. All yo have to do is arrange the images from least clumpy on the left to most clumpy on the right.

MAPPER: Help NASA find life on Mars by exploring the bottom of the lakes of British Columbia, Canada. The Pavilion Lake Research Project has been investigating the underwater environment with DeepWorker submersible vehicles since 2008. Now with MAPPER, you can work side-by-side with NASA scientists to explore the bottom of these lakes from the perspective of a DeepWorker pilot.

Sign up for the SciStarter Newsletter!