Archive for the 'Astronomy & Space' Category
By Emily Lewis October 13th, 2013 at 9:00 am | Comment 1
Drag your bones toward more Halloween-themed citizen science.
Growing up in the last green valley, I didn't think too much about light pollution. We always brought flashlights trick-or-treating, and I can remember being afraid to go outside after sunset for fear of what could be hiding in the dark; we could always see the stars. After living in Boston, however, I realize that many people don't get to experience this level of darkness, as light pollution in most urban areas is so intense that the constellations are obscured.
To help citizen scientists measure the light pollution around the globe, DDQ has developed an app called Dark Sky Meter.  The app uses the camera of an iphone to measure sky quality, which is a meter for the darkness of the night sky. The app correlates the data from thousands of submissions world-wide and places them on a map.  As Norbert Schmidt, the primary programmer describes, "We are creating a map of light pollution profiles, a high resolution map."
As an amateur astronomer, Schmidt's original motivation for designing the app was to help fellow star-gazers find the best places to set up their observations.  He notes, "We don't see stars anymore, any galaxies, or the milky way in city centers."  By creating an up to date database of the darkest areas, he and the DDQ team hope to create a "living map" of the best observation areas.
The data has more applications than astronomy too – scientists can use it to study the impact of light pollution on both humans and animals in the affected areas. Light pollution has been shown to disturb sleep quality and sleep cycles in humans, as well as disrupt migration patterns in other animals such as birds. More research needs to be done to fully understand these effects, and Dark Sky Meter can provide the necessary sky quality information to the scientists. The International Dark Sky Association, an organization dedicated to spreading awareness about light pollution, worked closely in developing the app with the goal of increasing the public's knowledge of the problem and crowd-sourcing this valuable data for future studies.
So this Halloween, if you're not too scared of the dark, get outside and measure the sky quality in your neighborhood. Your submission will contribute to the work of astronomers and scientists around the globe.
References: International Dark Sky Association
Images: Top - wikipedia via jpstanley. Bottom – DDQ
______________________________________________________________________________________________________________
Emily Lewis is a PhD candidate in chemistry at Tufts University, where she analyzes industrially important catalysts on the nanoscale. She received her BS and MS degrees from Northeastern University, and her thesis work examined fuel cell catalysts under real operating conditions. She loves learning about energy and the environment, exploring science communication, and investigating the intersection of these topics with the policy world. When she's not writing or in the lab, you'll probably spot Emily at the summit of one of the White Mountains in NH. Follow her: @lewisbase, emilyannelewis.com.
By Jenna Lang October 10th, 2013 at 3:02 pm | Comment 1
Drag your bones on over to our favorite, spooky research projects just in time for Halloween.
Where is my Spider?
Share your photos of spiders. When we understand where spiders are living today, we will be better able to predict what may happen to spiders and agriculture in the future. Get started!
Zombee Watch
Help researchers find out where honey bees are being parasitized by the Zombie Fly and how big a threat the fly is to honey bees. Get started!
Dark Sky Meter
Combine your trick or treating with scientific data collection! The Dark Sky Meter (available for iPhones) allows citizen scientists to contribute to a global map of nighttime light pollution. Get started!
Send Us Your Skeletons!
Are you a recreational fisher in Western Australia?Send your fish skeletons to the Department of Fisheries Western Australia. Learn why and get started here!
Bat Detective
This online citizen science project from Zooniverse invites you to take part in wildlife conservation by listening to and identifying recordings of bat calls collected all over the world. Get started!
---
SciStarter is partnering up with WHYY, a National Public Radio station, to help share stories about citizen science projects and people in PA, NJ and DE. If you have a story to share, contact Lily@SciStarter.com.
If you'd like your citizen science project featured on SciStarter, email jenna@scistarter.com
By Lily Bui August 10th, 2013 at 9:31 am | Comment
The first time I ever saw the Perseids, I was 15 years old.
I snuck out of the house in the middle of the night (without telling my parents, of course) and found the darkest spot at the park nearby. What followed was one of the most awesome sights I had witnessed up until then: hundreds of staggered streaks of light, tearing through an ink-black sky. Part of me knew it was strict science. Another part of me was convinced it was magic. Who knew that a phenomenon that happens every day could resonate so profoundly?
Every day, on average, more than 40 tons of meteoroids strike our planet.  Most are tiny specks of dust that disintegrate harmlessly high up in Earth's atmosphere, producing a slow drizzle of "shooting stars" in the night sky. Meteors (what they're called before they enter our atmosphere) are made of cosmic material–silicate rock, iron, and metals–left over from the early formation of our solar system.
Where do the Perseids come from?
As the Earth rotates around the sun this weekend, it will pass through the debris field of the comet Swift-Tuttle, a dirty snowball of remnants that never became planets nor stars. The comet takes about 133.2 years to orbit the sun. As it moves, a tail of gas, ice and dust is left behind it.
Each year, from mid-July to early August, the cosmic debris in this comet's tail culminate in an evening spectacular called the Perseids.
When and How to View
This year, the meteor shower peaks late Sunday (8/11)  into early Monday (8/12) just before dawn.
Find a dark field away from any light pollution. Look for the constellation Perseus, where the Perseids derive their name. It should be observable in the northeastern sky. During a Perseid meteor shower, you can expect to observe up to 100 meteoroids in an hour.
What to Bring
What's nice about the Perseids is you don't need any special viewing equipment. The naked eye is adequate. Grab a blanket and/or lawn chair, a cup of warm liquid, some snacks, and sit back to wait for the forthcoming light show.
NASA has a Meteor Counter app that iPhone users can download. Viewers of the Perseids can help report how many they see within a particular time frame. The app's "piano key" interface allows you to tap keys as you view meteoroids. It records critical data for each meteor: time, magnitude, latitude, and longitude, along with optional verbal annotations. Afterward, these data are automatically uploaded to NASA researchers for analysis.
While you're out there, you might as well turn an otherwise passive (albeit amazing) viewing experience into a participatory one in the name of citizen science.
SciStarter wishes you a happy viewing for this year's Perseids. If it doesn't make you feel too cheesy, make a wish when you see your first meteoroid. I know the fifteen year old in me won't forget to.
If you live in Alabama, you can participate in the Alabama Meteor Tracking Project.
---
Sources:
Photos: NASA.gov
Lily Bui holds dual (non-science) bachelors' degrees in International Studies and Spanish from the University of California Irvine. She has worked on Capitol Hill in Washington, D.C.; served in AmeriCorps in Montgomery County, Maryland; worked for a New York Times bestselling ghostwriter; and performed across the U.S. as a touring musician. She currently works in public media at WGBH-TV and the Public Radio Exchange (PRX) in Boston, MA. In her spare time, she thinks of cheesy science puns. Follow @dangerbui. 
By Caren Cooper July 15th, 2013 at 12:07 pm | Comment
I like to call it an antipiphany* – that striking realization of the magnitude of what can be known, which reduces what you actually understand to a paltry amount.
I've seen it again and again with graduate students: they enroll feeling like smarty-pants, and within a year they are humbled by an antipiphany. Eventually settling into the comfort of not-knowing-it-all, they are motivated for discoveries, open to an epiphany.
Now a study by Aaron Price and Hee-Sun Lee found that participants in a citizen-science project, Citizen Sky, evaluated their own knowledge about science as lower after 6 months in the project compared to when they started the project.
What was the nature of participants' apparent antipiphany? Through interviews, Price and Lee confirmed that participants developed a greater appreciation for how much they did not know and for how much they could potentially learn.
This appreciation was in conjunction with an increase in positive attitudes towards science. During those same 6 months, participants tended to seek out more science news and even other citizen-science projects. Realizing how little they knew simply drove them to want to know more.
A common message from citizen science projects is an empowering emphasis on the expertise that participants bring to the table. But does that emphasis encourage learning? Price and Lee's study highlights for me a tightrope to be walked in citizen science: along with the empowering 'anyone-can-be-an-expert' message, participants need experiences that lead to an antipiphany, to understand and feel motivated by how much more there is to learn.
Citizen Sky Project
How did Citizen Sky, a project with over 6,000 registrants, walk the tightrope? Price and Lee took an in-depth look at project design. They outlined five design principles for citizen science projects.
"Design Principle 1: Use a context where volunteers' contribution is necessary and meaningful for their scientific inquiry."
In other words, citizen science should involve authentic research only, preferably testing hypotheses that could not otherwise be tested without help from the public. In Citizen Sky, participants were monitoring and trying to understand the 5th brightest star (epsilon) in the constellation Auriga. It is too bright for the highly sensitive detectors on most professional telescopes, and that's why amateur astronomers were needed. Epsilon Aurigae isn't really one star, but two or more: one supergiant and one (or two) almost dead stars, buried in a cloud of dust. The supergiant and the stars in the dust cloud revolve around each other, and one of these predictable eclipses, between 2009 and 2011, was the focus of the Citizen Sky project.
"Design Principle 2: Provide Internet resources to help volunteers interact with peers and scientists."
In Citizen Sky, participants could interact by supplying data (brightness estimates of epsilon Aurigae), using web tools to explore everyone's data, participating in online forums, participating in monthly live chats, and forming collaborative teams focused around mini-research projects.
"Design Principle 3: Actively involve scientists in a role of teaching and communication."
In Citizen Sky, participants had access to professional researchers through an interactive blog, live chat sessions, and regular feedback, advice, and general support via the project website.
"Design Principle 4: Support participants for analyzing and presenting their own data."
Authenticity in collecting and analyzing data is a key part of this principle. In Citizen Sky, participants could view graphs of their data superimposed over the data from everyone else. With the help of tutorials, they could explore what it might mean.
"Design Principle 5: Encourage participants to become an active member of a research community."
Education researchers have long known the value of group work. Citizen Sky had dedicated space where participants could opt to form teams to work on a research project. The project even provided private areas for team members to chat and share documents. Participants formed 23 teams. Each had the intended goal of submitting a paper to a peer-reviewed astronomical journal.
Most citizen-science projects contain one or two of these design features, but Citizen Sky met ALL of these design principles.
Since Citizen Sky offered a veritable tapas menu of a little bit of everything, Price and Lee were able to tease apart which design elements fostered positive changes in participants' attitudes about science. The answer they found is…
(drum roll, please)
…social activities!
If people spent time in the chat sessions with peers and scientists, then they learned more (including learning how much they did not know). Like the adage, you get out what you put in, participants who put energy towards the project gain the most from the project.
Price and Lee suggest that a sense of ownership in the scientific process and its products as well as a sense of community are two essential features of citizen science. People should not feel like anonymous data collectors or data processors. They must know each other. They must be real, just as the research must be real. Involvement only in the act of collecting data for science may not be enough to cause positive changes in attitudes toward science. Participants need to do more. And they need to do it together.
Just when I thought that I understood citizen science, Price and Lee's results gave me the antipiphany of realizing how much more there is to understand. If we can design our citizen-science projects to bring scientific thinking into everyday conversations, then more people may realize there is so much more to learn. In this way, citizen science can take us one step closer in preparing our society to address complex issues and solve big problems. Just like the humbled graduate students, after antipiphanies in the online world of citizen science, perhaps we'll all gain a collective e-piphany.
——–
*Anyone know if there is already a word for this realization?
This post originally appeared on PLOS CitizenSci .
Reference:
Price, C. A. and Lee, H.-S. (2013), Changes in participants' scientific attitudes and epistemological beliefs during an astronomical citizen science project. J. Res. Sci. Teach.. doi: 10.1002/tea.21090
Caren Cooper is a scientist at the Cornell Lab of Ornithology where she carries out research on birds almost exclusively with data collected by willing and able hobbyists. Caren has contributed guest blogposts about the history of citizen science for Scientific American. Twitter: @CoopSciScoop
By John Ohab April 5th, 2013 at 9:17 am | Comment
This post originally appeared on the PLOS Blog Network.
We're down to the Final Four in this year's NCAA tournament, and chances are your bracket isn't looking too good. Welcome to the club. Worry not! We've got four citizen science projects that will help you make the most of Final Four weekend.
MICHIGAN WOLVERINES fans…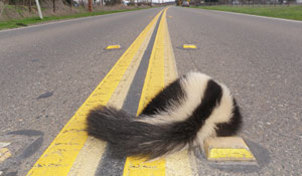 If your team gets pummeled this weekend, you'll make a great Roadkill Observer or Splatter Spotter. Roadkill Survey for Road Bikers need your help to find out where wildlife live and how they move in relation to roads. Project Splatter collects UK wildlife road casualty data via Twitter and Facebook. Both projects hope to identify roadkill 'hotspots' for future mitigation projects and help preserve wildlife.

SYRACUSE ORANGE fans…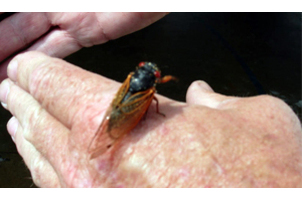 You're in the perfect spot to help track the cicadas that emerge once every 17 years across New Jersey, New York and the whole Northeast by planting a homemade temperature sensor in the ground and reporting your findings. Your observations will be put on a map and shared with the entire community. Everyone's a winner…unless your team loses, of course.

WICHITA ST. SHOCKERS fans…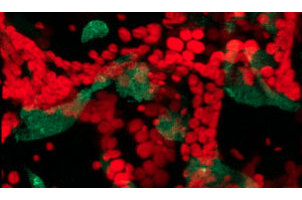 If you're too exhausted after the game to harvest wheat in nearby fields, you can still help plants by participating in Clumpy. Simply classify plant cell images by their "clumpiness", and you can provide researchers with new insights into the progression of bacterial infection in plant cells.

LOUISVILLE CARDINALS fans…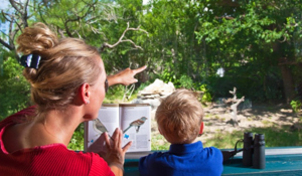 If your team doesn't live up to the hype, you can always hide your shame in New Hampshire and help scientists study a bird of a different feather. The Ashuelot Valley Environmental Observatory is coordinating volunteer nighthawk surveys on warm evenings in Keene. Submit your observations of booming, peenting, or nighthawks diving.

And for fans of teams that didn't make it this far…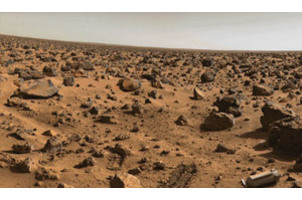 Check out Planet Four, a citizen science project in which volunteers help planetary scientists identify and measure features on the surface of Mars. By tracking 'fans' and 'blotches' on the Martian surface, you can help planetary scientists better understand Mars' climate.