Archive for the 'Birds' Category
By Carolyn Graybeal May 22nd, 2013 at 9:47 am | Comment
The American kestrel nesting season is in full swing!
Found throughout the Americas, the American kestrel (Falco sparverius) is the smallest of the North American falcons. Unfortunately, its population is in decline particularly along the Pacific Coast and in New England. Much of the decline is due to land clearing which reduces the kestrel's natural nesting habitats.
To combat this decline, the American Kestrel Partnership, a project of The Peregrine Fund, is asking citizens to set up nestboxes for breeding kestrels. Through the project's website, volunteers can purchase pre-made nestboxes or download instructions for making the boxes themselves.
As of the end of April, over 1200 nestboxes were registered. Although it can take a couple years before kestrels will use the boxes, occupation rates are promising. Currently the project boasts a 37% occupation rate. The curious can watch a live video feed of kestrels nesting, a rare glimpse of kestrel behavior.
On average the females will lay about 4-5 eggs per brood. It will take about a month for the eggs to hatch and another month before the chicks fledge. These young adults will have the summer to hone their hunting skills before winter sets in.
In addition to setting up nestboxes, volunteers are asked to submit records of successful nesting or lack of kestrel activity in their boxes. This information will help researchers understand how land management may affect kestrel populations. For example do kestrels prefer to nest in quieter, rural environments or in areas with higher prey density? What is the effect of insecticides on chick survival? Ultimately, this information will be used to help restore kestrel populations.
So go ahead! Build or buy a nestbox and help some kestrels!  If you happen to be in Massachusetts be sure to check out a similar project with  the Massachusetts Audubon.
By John Ohab April 5th, 2013 at 9:17 am | Comment
This post originally appeared on the PLOS Blog Network.
We're down to the Final Four in this year's NCAA tournament, and chances are your bracket isn't looking too good. Welcome to the club. Worry not! We've got four citizen science projects that will help you make the most of Final Four weekend.
MICHIGAN WOLVERINES fans…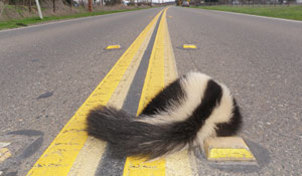 If your team gets pummeled this weekend, you'll make a great Roadkill Observer or Splatter Spotter. Roadkill Survey for Road Bikers need your help to find out where wildlife live and how they move in relation to roads. Project Splatter collects UK wildlife road casualty data via Twitter and Facebook. Both projects hope to identify roadkill 'hotspots' for future mitigation projects and help preserve wildlife.

SYRACUSE ORANGE fans…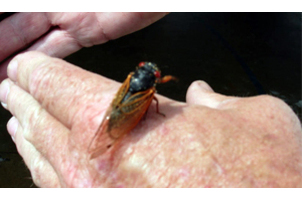 You're in the perfect spot to help track the cicadas that emerge once every 17 years across New Jersey, New York and the whole Northeast by planting a homemade temperature sensor in the ground and reporting your findings. Your observations will be put on a map and shared with the entire community. Everyone's a winner…unless your team loses, of course.

WICHITA ST. SHOCKERS fans…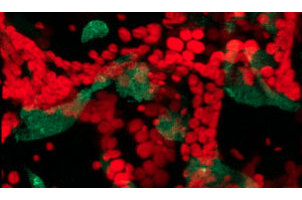 If you're too exhausted after the game to harvest wheat in nearby fields, you can still help plants by participating in Clumpy. Simply classify plant cell images by their "clumpiness", and you can provide researchers with new insights into the progression of bacterial infection in plant cells.

LOUISVILLE CARDINALS fans…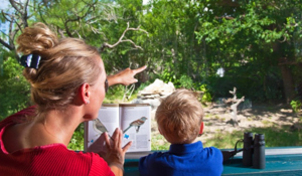 If your team doesn't live up to the hype, you can always hide your shame in New Hampshire and help scientists study a bird of a different feather. The Ashuelot Valley Environmental Observatory is coordinating volunteer nighthawk surveys on warm evenings in Keene. Submit your observations of booming, peenting, or nighthawks diving.

And for fans of teams that didn't make it this far…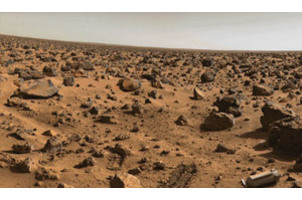 Check out Planet Four, a citizen science project in which volunteers help planetary scientists identify and measure features on the surface of Mars. By tracking 'fans' and 'blotches' on the Martian surface, you can help planetary scientists better understand Mars' climate.

By Lily Bui December 17th, 2012 at 11:06 am | Comment
See that partridge in a pear tree?
Make sure you count it for Audubon's Christmas Bird Count, one of the largest and longest running citizen science projects in existence today. It's a 112 year tradition, with upwards of 60,000 person-days of effort and more than 60 million birds counted each year.
"Each of the citizen scientists who annually braves snow, wind, or rain, to take part in the Christmas Bird Count makes an enormous contribution to conservation. Audubon and other organizations use data collected in this longest-running wildlife census to assess the health of bird populations – and to help guide conservation action." –CBC Blog
From December 14 through January 5 each year, tens of thousands of volunteers throughout the Americas take part in this adventure. Volunteers follow specific routes within a 15-mile diameter circle, counting birds that are seen or heard. It's not just a species tally—all birds are counted all day, giving an indication of the total number of birds in the circle that day. If you're curious about the data and research from last year's count, that's available on the website too! The results of the bird count will be published in various scientific publications, most notably American Birds.
This is an ideal project to participate in with friends and family during the holiday season. Join thousands of others participating nationwide this year! Find a count happening near you.
Photo: State of Nebraska
By Peter Madden August 22nd, 2012 at 12:39 pm | Comment 1
Attention all backyard explorers and rosebush whackers: this is the opportunity you've been waiting for. Your days of leading patient parents on perilous neighborhood expeditions are over. Put down that "machete." Stop mushing the dog. Grab your merit badges. Adventure is calling!
This Friday, August 24, the National Park Service and the National Geographic Society will host their annual BioBlitz species count at Rocky Mountain National Park in Colorado. Hundreds of students and thousands of local citizens will join about 200 scientists, naturalists, and explorers from around the country to collect and analyze wildlife data, transforming the forest into a massive outdoor classroom alive with curiosity and discovery.
"I am always moved by the commitment of the National Parks Service to protecting our country's ecological diversity and sharing it with the general public," said Daniel Edelson, Vice President for Education at National Geographic. "The BioBlitzes are…explicit strategies for preparing young people to care for their world."
National Geographic has been "inspiring people to care about the planet" through its magazine since 1888, but it is relatively new to the business of "preparing" them to do so. With the rapid proliferation of digital media, the society saw an opportunity to provide teachers and students with the resources to learn (curricula, films, games) and the tools to take action through a more robust educational initiative, thus engaging with their audience in ways never thought possible. Can't make it to Colorado to catch bugs, spot birds, and count elk on Friday? You can take part in the action via their Google Hangout starting at 3 PM (EST), or even plan your own BioBlitz by following their instructions.
"It's exciting to see that other people are embracing the concept and using the resources we developed to conduct their own biodiversity research in their own parks in their own communities," said Sean O'Connor, a BioBlitz project manager.
This year's BioBlitz, the sixth in a series of ten leading up to the National Park Service's Centennial in 2016, comes amidst the strain of another round of federal budget cuts and continued lack of funding for the program. As the National Park Service prepares to face the challenges ahead—political, economic, environmental, or otherwise—National Geographic aims to show its next generation of stewards why its 397 parks encompassing ver 84 million acres of land are worth preserving.
"We believe [the most important lesson] we can teach young people is how interconnected our world is," said Edelson. "Even in our most pristine National Parks, you can't escape the impact of human activities on the natural environment. A BioBlitz is a chance for young people to see those impacts and learn about the connections between their own actions and the health of ecosystems."
By Lisa Gardiner April 17th, 2012 at 10:12 am | Comment
The Carolina Wren nest in David Gessner's writing shack. Read about how they left the nest in his blog.
When, this spring, writer David Gessner found that a nest of Carolina Wrens had taken up residence in the backyard shack where he writes about all things nature, he started posting status updates about the birds on Facebook and describing their progress on his blog. When did the eggs hatch? What do the chicks look like? There are so many questions to be answered.
I asked him if, in addition to being an on-the-ground bird reporter, he was also citizen scientist. He could contribute his observations of the nest to NestWatch, I suggested, a project that gets people all over the country to spy on the nesting birds in their backyards and report their observations. One person's wren stories are another person's wren data. It's a different lens on nature. And many citizen science projects are relying on the observations of individuals to help us understand the seasonal timing of birds, plants, insects, and other creatures.
Gessner's response was that he was more of a citizen amateur naturalist than a citizen scientist. Perhaps this was self-deprecation. Perhaps it was a way of telling me that he has quite enough on his plate. But it also made me wonder how people think about nature and how they think about science – how they envision a naturalist and how they envision a scientist.
Imagine someone who is exploring nature. Are they wearing a backpack and hiking boots? Are they roaming the great outdoors? Now imagine someone exploring science. Are they wearing a lab coat and glasses? Are they in a chemistry lab or a room full of computers? Have they been indoors so long that their eyes squint at the light of day? These are stereotypes. Sometimes they fit. Often they don't.
Fall Birds Series, Flying Birds, by Warner Varno
Yet scientists look at nature. Nature and science are one and the same for scientists who study natural things like the atmosphere, ocean, geology, and living things. The journal Nature is about the science, for example. At NCAR, scientists make models of the planet –  simulations of nature on supercomputers that help us understand how nature works. These simulations help us better understand how it might be affected by changes in climate, drought, or other events. Using the model they create to simulate nature, we can answer questions about the planet that begin "What would happen if…" That's one way of looking at nature.
Artists have other ways of looking at nature. From realistic scientific illustrations to abstract sculptures, nature is a theme of art from all times periods and cultures. Warner Varno, an artist friend of mine, is organizing an exhibit of bird paintings this spring in Denver. I told Warner that I would bring binoculars and my Audubon field guide to the opening so that I could be a birdwatcher in the art gallery, playing the role of scientist and/or naturalist in the realm of art. I was joking, of course, but I do wonder if anyone in an art gallery filled with birds will be seeing science within the art.
So let's review:
David is blogging about spring birds,
NestWatch is studying the science of spring birds,
Warner is exhibiting art about spring birds,
And I am planning to birdwatch in an art gallery.
We are all exploring nature, just in different ways.
Japan Birds, Sentinel, by Warner Varno
Warner liked the idea of binoculars. They allow people to see things differently. And it seems that we always look at nature through different lenses, making the study of nature intrinsically interdisciplinary. Uniting how nature is involved with science, art, storytelling and other ways of seeing brings in more perspectives and engages more people.
At Spark: UCAR Science Education we are working with EcoArts Connections to bring art together with weather and climate science. Stay tuned for interesting new Spark projects in the coming year that connect science and art and nature. Until then, enjoy the spring birds and take a look at nature through a lens that is not your usual.
This post was origionally published on the SparkBlog by Lisa Gardiner.
By Kate Atkins April 4th, 2012 at 1:15 am | Comment
The first blog post in our new series titled "Citizen Science Test Drive," (where we present first-person reviews of citizen science apps, tools and platforms) featured reviews of three nature apps by SciStarter contributor Lisa Gardner.  Today, we bring you Kate Atkins, a regular SciStarter contributor and avid birder. Here, Kate shares her list of personal, favorite apps for birding.  If you would like to contribute to this series and share your experiences with our community, email john@scistarter.com.
The best citizen science apps for birding used to be iOS-only. I've known many an Android birder to switch to iPhone or buy an iPod Touch because the apps on that side of the divide were so darn good. But with Android smartphones now commanding more than half of the market, the gap is starting to close.  Here's the best of both worlds.
Finding Birds
BirdsEye
iOS, $19.99
Demo | Apple Store
Figuring out where the birds are and when can be a challenge, particularly for new birdwatchers. Not so with BirdsEye from the Cornell Lab of Ornithology.
BirdsEye is precisely a bird-finding app, based on the citizen-driven eBird database. Want to see a specific bird? BirdsEye will show you the most recent, closest sighting and give you directions. Want to see what birds have been observed at a specific hotspot over the last 30 days? What rare or notable birds have been seen near you recently? Done and done.
Bird information is something of an aside, but it's top-shelf sidematter: images from VIREO, sounds from the Macauley Library, and extra tips per bird from Kenn Kaufman.
While helping people find and view birds, this app also teaches newer birders which birds can be found where and when. Yes, this one is still iOS only, but an Android version is likely to materialize soon.
Audubon Birds – A Field Guide to North American Birds
iOS $19.99
Android $9.99
Demo | Apple Store | Android/Google
The Audubon Birds app recently added bird-finding functionality via eBird to their existing field guide app.  Study birds at home, on the subway, or in the park, then go find and observe birds in the real world with a little help from your friends at Cornell and Audubon.
Recording Sightings
A good birder keeps field notes. A citizen scientist shares the data. Cornell's eBird is the key crowd-sourced database, so the ability to either directly submit to eBird or to export lists in eBird format is a must-have feature for any logging app.
If you are not familiar with the project and wish to report your bird sightings using one of these apps, I strongly urge you to first create an eBird account and use it in a browser before taking the plunge with mobile data-logging.

BirdLog
iOS, $9.99
Android, $19.99
Demo | Apple Store | Android/Google
Very simply, this app records and uploads sightings to eBird, from your fingers straight to Ithaca. I'd like to see it more deeply connected to my eBird account, but for base functionality and total simplicity, BirdLog is indispensable.
Birdwatcher's Diary
iOS $12.99
Demo | Apple Store
A nice option if you want the bells and whistles BirdLog lacks. This app is pre-loaded with US, Mexico and UK bird lists. Add your locations via GPS, and list for them again and again. Exports to both eBird and Google Map formats so you can easily share your adventures.
The developers have carefully crafted interactions for use in the field. Big day and group count usage is well thought-out, and as your list archive grows, the more fun it will be to study your own patterns. This app makes a compelling case to trade in your notebook for your phone.
Extensive feature run-down complete with screenshots here.
Study & Skill-building
Before, during, and after birding, reference materials and study guides are key elements to the birding life. Most marquis field guides have wonderful app versions with extra illustrations, photos, audio files and links to web resources.
Each is a little different, so it's worth some thought before purchasing one over another. I'm partial to the Sibley guide for its illustrations, audio files, and side-by-side bird comparison, but beginners may prefer iBird for its guided search.
Field guides
Birding by ear
Honorable mention
Nemesis Code's Bird Codes and Band Codes apps. If you want to be a real ace in the field, these apps will teach you the 4-letter banding codes for birds. Learning these will cut your data entry time, and help you interpret bands if you see them on birds in the wild.
I use some non-birding specific apps to enhance my days in the field. If you're as phone-fiddly as I am, and like tramping around outside, find out what my home screens hold at Birding Philly.
By Kate Atkins March 8th, 2012 at 1:04 pm | Comment
Spring is in the air, and birds are finally on the move. A recent push of southerly winds through the middle of the United States have put early migrants – particularly geese and swans – on the fast track to their breeding grounds up north.
This weather pattern is set to continue through this week, so keep an eye out for special species, particularly the Trumpeter Swan. This beautiful species was once on the brink of extinction, but with the help of folks like the Trumpeter Swan Society, it is recovering and expanding its territory. Key to the continued success of the species is an accurate picture of where it winters, migrates, and breeds. The Trumpeter Swan Society tracks reports of the birds in eBird, but also accepts email reports.
A few sightings have popped up in Pennsylvania this month, which is pretty special, so get out there and get looking. If you have a pond, reservoir or lake nearby, grab your binoculars – and don't forget to eBird what you see.
By Kate Atkins February 13th, 2012 at 10:45 am | Comment
On the morning of Friday, February 17, I will wake up before work, pour myself a cup of coffee, and stare out my window for 15 minutes. As long as I submit my observations to the Great Backyard Bird Count, my 15 minutes of zone-out time before I jump in the shower will qualify as productive science.
The Great Backyard Bird Count runs from Friday the 17th through Monday the 20th, and it's as easy as using a few pajama moments to participate.
Wherever you are, simply stop in your tracks and take a look around for birds. You can in your backyard, outside of the your local cafe, at the playground, or around your driveway — anywhere! Anyone can participate, and the coolest part is that even a report of a single robin matters more than usual, because people across the world will be observing and reporting all at once. In 2011 alone, this huge concerted effort yielded 1,044,346 robins alone!
The data are collected by the Cornell Lab of Ornithology, The National Audubon Society, and Bird Studies Canada, and are used to gauge how birds have fared over the winter. With the help of citizen scientists everywhere, researchers get a widespread snapshot of bird abundance and distribution right before migration heats up.
By Kate Atkins January 26th, 2012 at 8:11 am | Comment
The Trumpeter Swan is the largest bird in North America, but in the early 20th Century, they were extremely hard to see.
Over-hunted for their feathers and skins, these beautiful birds once teetered on extinction. In the early 1900s, fewer than 100 remained in the wild. Despite decades of subsequent protection under the Migratory Bird Treaty Act, the population grew only to 700 individuals by the 1960s.
The Trumpeter Swan Society formed in 1968 to better coordinate Trumpeter conservation through advocacy, research coordination, and habitat restoration. Since then, the number of Trumpeters in North America has increased to an impressive more than 34,000 individuals. The swans are now independently finding wintering grounds across the Lower 48, and the Society needs citizen scientists to report these pioneering birds.
To be a part of the effort to protect this successfully restored species, visit the Trumpeter Swan Watch and report your sightings. Visit the Trumpeter Swan Society for a printable identification guide. Read the rest of this entry »
By Darlene Cavalier November 22nd, 2011 at 11:11 pm | Comment

Something in the east, something in the west.
Help keep an eye on the health and abundance of wild turkeys prior to breeding by observing and counting young turkeys in New York state. Or, join biologists in New Hampshire studying the impact of winter on New Hampshire turkeys by reporting any sightings of female turkeys and their young.
In states west of the Appalachian mountains, help researchers take the census of winter Monarch butterflies several mornings during Thanksgiving season. Or, spend one hour on Thanksgiving Day, monitoring winter bird populations within a 15-foot diameter in a location of your choosing.
Of course, there are hundreds of other opportunities to tap your inner scientist during this long weekend. We hope you find your perfect match using the SciStarter Project Finder.
Happy Thanksgiving from the SciStarter team!