project search results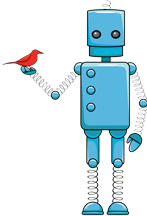 Dolphin & Whale 911 Smartphone App
The Dolphin & Whale 911 app will enhance accurate and timely reporting of stranded marine mammals in the Southeastern U.S.
NOAA Fisheries is faced with numerous challenges to enhance the protection, conservation, and management of marine mammals. One of the main challenges is the lack of public awareness about how to report stranded marine mammals. When the public is unaware of how to contact their local Stranding Network, response can be delayed, compromising the animal's chance of survival and/or limiting the amount of valuable data collected from dead animals. By providing valuable information on smartphones, including a colorful species identification guide, the public will know who to call and what to do when they find a sick, injured or dead marine mammal, thus contributing to marine mammal conservation.
---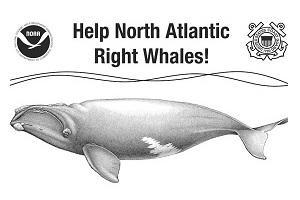 Right Whale Sighting Advisory System
The Right Whale Sighting Advisory System (RWSAS) is a NOAA Fisheries program which was designed to reduce collisions between ships and the critically endangered North Atlantic right whale (Eubalaena glacialis) by alerting mariners to the presence of the right whales. These reports are obtained from a variety of sources including aerial surveys, shipboard surveys, whale watch vessels, and opportunistic sources (Coast Guard, commercial ships, fishing vessels, and the general public).
---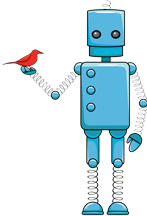 Whale Alert West Coast
The West Coast collaboration was conceived by the five national marine sanctuaries of the West Coast, Conserve.IO, and Point Blue Conservation Science, in coordination with the International Fund for Animal Welfare (IFAW), to reduce the number of ship collisions with whales. West Coast national marine sanctuaries encompass 12,843 square miles of marine protected areas around the Channel Islands, Cordell Bank, Greater Farallones, Monterey Bay and Olympic Coast. Sanctuaries use a multi-pronged approach to reducing the risk of whale ship strikes and have committed to activities in research and monitoring, policy and management collaborations, and education and outreach. To learn about new and continuing initiatives led by West Coast sanctuaries and partners, visit the sanctuary website dedicated to reducing ship strike risk to whales. Sanctuaries are host to numerous threatened and endangered whale species such as blue, humpback, fin, sperm, and western North Pacific gray whales among others. These migratory whales rely on the highly productive waters located in the West Coast sanctuaries supplied by the California Current System.
---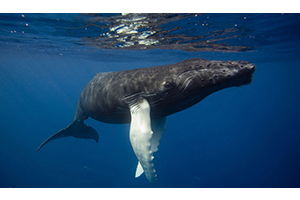 Global Whale Tracking with Happywhale
With your help, Happywhale tracks individual whales throughout our world's oceans. We believe that whale watching guides, naturalists and passengers are vital to our understanding of whales. Scientists can only be in one place at one time; by harnessing the power of millions of whale watching enthusiasts, we can expand our scientific knowledge exponentially.
Our platform empowers whale watchers to photograph whales and tell their stories.
First, review our instructions on how to take whale ID photos. Next, get out there and photograph whales. Last, submit your whale photos at happywhale.com. We'll run your images through our ID system built in collaboration with scientists at Cascadia Research Collective and Allied Whale. If we find a match, we'll tell you what we know about your whale. If you are the first Happywhale contributor to see a whale, congratulations! We'll let you know that too.
We welcome you to submit images from past whale sightings. Submitting older photos is a great way to start building your account and will give us valuable historical data on whales.
As each of your whales is spotted around the world, we'll send you updates. You can track your whales on your personal Happywhale page. As our site and functionality grows, you'll be able to stay in touch with team members around the globe. You'll also discover how your data is being used by scientists.
What stories will your photos tell?
---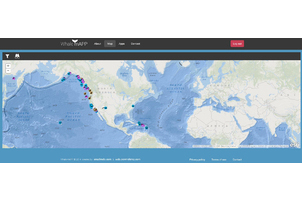 Whale mAPP
Whale mAPP is a collection of GIS-based web and mobile tools used by researchers and citizen scientists to contribute observations for scientists studying and mapping human impact on marine mammals.
Record and visualize ocean-based trips.
Track marine mammal sightings.
Choose from a list of species in your region and submit photos of your observations.
Visualize and explore your contributions through Whale mAPP web.
Manage and visualize your collected data.
Explore what other citizen scientists have contributed.
Download your data – for research or for fun!
---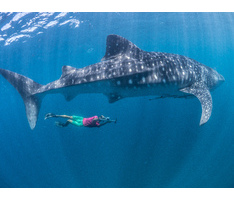 Wildbook for Whale Sharks
The Wildbook for Whale Sharks citizen science program allows any member of the community to be involved in collecting important identification data on whale sharks. Citizen scientists across the world can take a photo of the spot patterns on the skin of a whale shark and enter the photo into this Wildbook. Wild Me (http://www.wildme.org) and the global whale shark research community will then use this photo as a way to identify the whale shark, determine their movements and if they have been seen in the same area before.
Wildbook for Whale Sharks is available for people to access around the world, so any shark sighting can be reported into the Library as an encounter. We have actively set up partnerships for this citizen science program in Indonesia, Mexico, Mozambique, Seychelles, Maldives, Galapagos, Belize, Honduras and Philippines, with many other countries interested in being involved. The Library currently holds over 50,000 photos and has received submissions from 4800+ people and 100+ researchers who have photographed whale sharks in 46 different countries.
Our citizen science project provides huge potential to increase the interest in science and conservation among community members using the unique combination of a flagship species (whale sharks) and the latest technology (the on-line data collection system used within Wildbook). It also provides the opportunity and skills for community to be involved in the natural resource management of their local area. Wild Me believes that the combination of awareness raising and capacity building among our community and, in particular, youth is a vital part of our marine environment's future.
---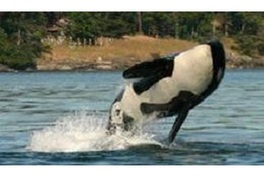 Killer Whale Tracker
The Salish Sea Hydrophone Network needs volunteers to help monitor the critical habitat of endangered Pacific Northwest killer whales by detecting orca sounds and measuring ambient noise levels. Volunteers are especially needed to help notify researchers when orcas are in the Salish Sea, which encompasses the waters of Puget Sound and the surrounding area.
Sponsored by a coalition of organizations, including the National Oceanic and Atmospheric Administration, the Whale Museum, and Beam Reach Marine Science, the network consists of five hydrophones, each hooked up to a computer to analyze the signal and stream it via the internet.
Even though software is used to distinguish animal from other underwater sound, human ears do a better job of detecting unusual sounds. So volunteers monitor the network from their home computers anywhere in the world, and alert the rest of the network when they hear whale sounds. Sometimes boats or onshore monitors are deployed to study the whales in other ways. Researchers hope to learn more about the uses of orca communications and whale migration patterns.
---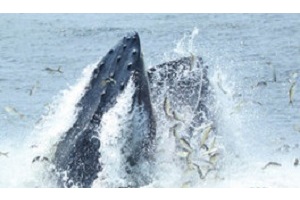 Gotham Whale
Gotham Whale monitors marine mammals in the waters around New York City. We work primarily on board the whale watching vessel, The American Princess. We enlist other on-the-water observers to report sightings of whales, dolphins, and seals in the area.
---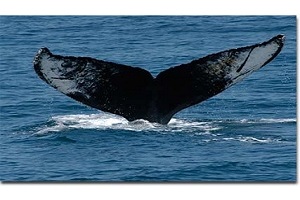 Marine Mammal Sightings Data - Channel Islands National Marine Sanctuary
Specially trained citizen scientists with NOAA Channel Islands National Marine Sanctuary and National Park - volunteers use sightings forms and the Spotter Pro app to record and upload current marine mammal sightings in the Santa Barbara Channel and in sanctuary and park waters. observations include weather, behavior and presence absence information for sightings. Serves as an important resource for the West Coast Region Sanctuaries Whale Aware collaborative that works to track whales near shipping lanes where they are at risk of ship strikes and provides long-term photo-ID of blue and humpback whales as well as general patterns of cetacean distribution in this part of the Southern CA Bight.
---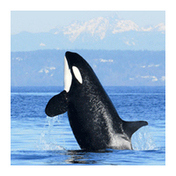 Orca Project
Orca Project volunteers in Port Townsend, Washington document orca bones for an online bone atlas, assist in orca education with children's groups, take part in assembling a full-size skeleton for display, participate in the design of a new orca exhibit and conduct research on underwater sounds using a hydrophone.
The project's goals are to improve public awareness of the challenges faced by killer whales--toxic contamination, underwater noise pollution, and diminishing food supplies in the Puget Sound--as well as develop an appreciation for the whales' remarkable social bonds and communication abilities.
Funded by the Federal Institute of Museum and Library Services, other organizations, and matching funds, the Orca Project will focus on both the transient and resident killer whales seen in the Northwest United States.
The Orca Project will also offer public lectures, free science classes for Olympic Peninsula students, tours of articulated whale skeletons for school classes, hands-on activities for after-school groups, Bring Your Bones Day (a community event with resident experts helping identify and reveal the mysteries of bones), and focused outreach to the maritime and marine community of Port Townsend, Washington.
---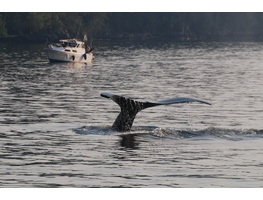 BC Cetacean Sightings Network
Twenty-three species of cetaceans and sea turtles have been recorded in the waters of British Columbia, Canada. Many of these populations are 'at-risk' and under-studied.
The B.C. Cetacean Sightings Network (BCCSN) collects sightings of cetaceans and sea turtles in the waters surrounding British Columbia, Canada using a network of citizen scientist observers. Our observer base is diverse, from interested citizens to lighthouse keepers, ecotourism professionals, mariners and recreational boaters. Anyone can participate and reports are made via an on-line form, toll free number, email, or supplied logbook. Look for our smartphone app, WhaleReport, available now for free download from the iTunes and Google Play stores.
---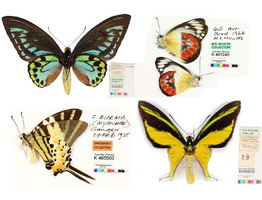 DigiVol
DigiVol is an online citizen science project which allows people all over the world to participate in unlocking biodiversity data from a wide range of historic and contemporary museum, herbaria and research collections. Different types of data resources include: museum and herbarium collection labels; the field notebooks of explorers, ecologists and surveyors; hard copy field data sheets; camera trap images; and more. Many people find the digitisation process to be fun, interesting and educational. Have a go and join an expedition today!
Data transcribed in DigiVol has many uses, including:
* understanding the relationships between species (important in determining potential agricultural pests or potential medical applications);
* the distribution of species (for understanding how best to conserve individual species or ecosystems);
* identification of species from morphological or genetic characters (for example being able to identify birds involved in aircraft incidents).
By helping us capture this information into digital form you are helping scientists and planners better understand, utilise, manage and conserve our precious biodiversity.
This data, once captured, becomes available through a broad range of mechanisms that make it accessible to the scientific and broader communities. These mechanisms include websites such as :
* Individual institutions collections and associated databases
* The Atlas of Living Australia
* The Global Biodiversity Information Facility
---
---