project search results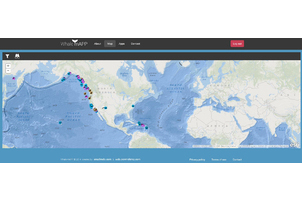 Whale mAPP
Whale mAPP is a collection of GIS-based web and mobile tools used by researchers and citizen scientists to contribute observations for scientists studying and mapping human impact on marine mammals.
Record and visualize ocean-based trips.
Track marine mammal sightings.
Choose from a list of species in your region and submit photos of your observations.
Visualize and explore your contributions through Whale mAPP web.
Manage and visualize your collected data.
Explore what other citizen scientists have contributed.
Download your data – for research or for fun!
---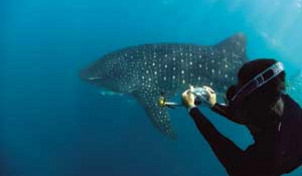 Wildbook for Whale Sharks
The Wildbook for Whale Sharks photo-identification library is a visual database of whale shark (Rhincodon typus) encounters and of individually catalogued whale sharks. The library is maintained and used by marine biologists to collect and analyze whale shark sighting data to learn more about these amazing creatures.
The Wildbook uses photographs of the skin patterning behind the gills of each shark, and any scars, to distinguish between individual animals. Cutting-edge software supports rapid identification using pattern recognition and photo management tools.
You too can assist with whale shark research, by submitting photos and sighting data. The information you submit will be used in mark-recapture studies to help with the global conservation of this threatened species.of this threatened species.
---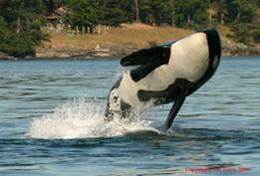 Killer Whale Tracker
The Salish Sea Hydrophone Network needs volunteers to help monitor the critical habitat of endangered Pacific Northwest killer whales by detecting orca sounds and measuring ambient noise levels. Volunteers are especially needed to help notify researchers when orcas are in the Salish Sea, which encompasses the waters of Puget Sound and the surrounding area.
Sponsored by a coalition of organizations, including the National Oceanic and Atmospheric Administration, the Whale Museum, and Beam Reach Marine Science, the network consists of five hydrophones, each hooked up to a computer to analyze the signal and stream it via the internet.
Even though software is used to distinguish animal from other underwater sound, human ears do a better job of detecting unusual sounds. So volunteers monitor the network from their home computers anywhere in the world, and alert the rest of the network when they hear whale sounds. Sometimes boats or onshore monitors are deployed to study the whales in other ways. Researchers hope to learn more about the uses of orca communications and whale migration patterns.
---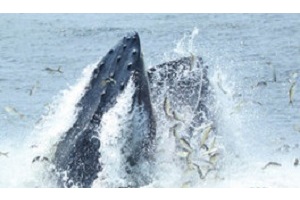 Gotham Whale
Gotham Whale monitors marine mammals in the waters around New York City. We work primarily on board the whale watching vessel, The American Princess. We enlist other on-the-water observers to report sightings of whales, dolphins, and seals in the area.
---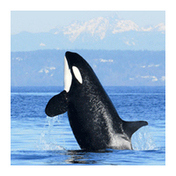 Orca Project
Orca Project volunteers in Port Townsend, Washington document orca bones for an online bone atlas, assist in orca education with children's groups, take part in assembling a full-size skeleton for display, participate in the design of a new orca exhibit and conduct research on underwater sounds using a hydrophone.
The project's goals are to improve public awareness of the challenges faced by killer whales--toxic contamination, underwater noise pollution, and diminishing food supplies in the Puget Sound--as well as develop an appreciation for the whales' remarkable social bonds and communication abilities.
Funded by the Federal Institute of Museum and Library Services, other organizations, and matching funds, the Orca Project will focus on both the transient and resident killer whales seen in the Northwest United States.
The Orca Project will also offer public lectures, free science classes for Olympic Peninsula students, tours of articulated whale skeletons for school classes, hands-on activities for after-school groups, Bring Your Bones Day (a community event with resident experts helping identify and reveal the mysteries of bones), and focused outreach to the maritime and marine community of Port Townsend, Washington.
---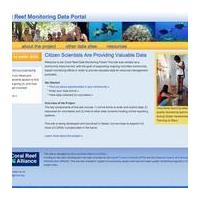 Coral Reef Monitoring Data Portal
The Coral Reef Monitoring Data Portal is a new tool designed to support, enhance, and widen the scope of existing monitoring efforts in Hawaii. The data portal was developed and is managed by the Coral Reef Alliance (CORAL). It was created in partnership with and in support of community-based monitoring programs coordinated by the State of Hawaii DLNR's Division of Aquatic Resources, the Hawaiian Islands Humpback Whale National Marine Sanctuary, Aquanimity Now, the Digital Bus, Project S.E.A.-Link, and other local organizations and agencies, through funding obtained from the Hawaii Tourism Authority (HTA) and the National Oceanic and Atmospheric Administration.
According to CORAL's Hawaii Field Manager Liz Foote, "We wanted to develop a 'one-stop-shop' for community based coral reef 
monitoring in Hawaii. This site was developed in support of current efforts such 
as the University of Hawaii Botany Department and Division of Aquatic Resources' herbivore grazing protocols, and the Hawaiian Islands Humpback Whale National 
Marine Sanctuary's water quality monitoring program. This online data entry and 
reporting system will greatly expand the scope and impact of these monitoring 
efforts, and the associated resources provided on the site will empower and equip 
many more community members to get involved."

---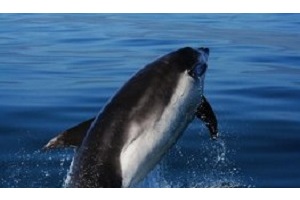 Welsh Sea Watchers Project
The Sea Watch Foundation is looking to recruit enthusiastic individuals with a keen interest in Welsh whales, dolphins and porpoises to become part of the Welsh Sea Watchers project. The Welsh Sea Watches Project is a new initiative with that aims to develop a network of reliable volunteers throughout Wales to assist in data collection and further understanding and public awareness of the amazing cetacean species that can be seen off Welsh coasts. Volunteers will take part in a variety of tasks and gain experience in cetacean surveying and species identification, as well as public awareness work and social networking.
'Sea Watchers' will assist the Wales Development Officer and Sightings Officer in a number of tasks including but not limited to
• Organising and conducting regular land based watches for cetaceans
• Organising, attending and assisting during Sea Watch events
• Representing Sea Watch during public talks and school visits
The Welsh Sea Watchers project is an on-going project; volunteers may apply throughout the year. Due to the nature of the project, it is advisable that applicants are already resident in Wales, as accommodation cannot be provided.
Desirable skills/qualifications
• Background in education or marine biology
• Driving license and use of own car
Duration/minimum commitment
Welsh Sea Watcher volunteers should ideally be active all year around with a minimum commitment of 4 hours per month.
This is a flexible, part-time positions; volunteers are expected to organise their own time and work independently (with guidance from the Welsh Development Officer).
---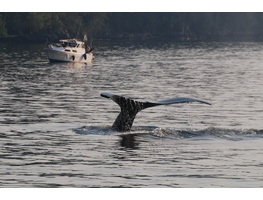 BC Cetacean Sightings Network
Twenty-three species of cetaceans and sea turtles have been recorded in the waters of British Columbia, Canada. Many of these populations are 'at-risk' and under-studied.
The B.C. Cetacean Sightings Network (BCCSN) collects sightings of cetaceans and sea turtles in the waters surrounding British Columbia, Canada using a network of citizen scientist observers. Our observer base is diverse, from interested citizens to lighthouse keepers, ecotourism professionals, mariners and recreational boaters. Anyone can participate and reports are made via an on-line form, toll free number, email, or supplied logbook. Look for our smartphone app, WhaleReport, available now for free download from the iTunes and Google Play stores.

---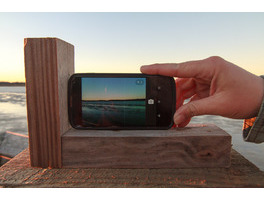 Monitoring an Invasive Seaweed
We need your help to track the changes in abundance of an invasive seaweed, Gracilaria vermiculophylla. Native to Asia, G. vermiculophylla was introduced to the Southeast via the oyster trade back in the 1990's. Scientist studying G. vermiculophylla are trying to determine how the seaweed is changing southeastern estuaries where it is most prolific, and here is how you can help!
An informational sign is placed on the Jay Wolf Nature Trial Dock, a high-traffic area adjacent to a mudflat where G. vermiculophylla can be found. The sign, along with educating the public about the invasive seaweed, instructs passersby to take a photograph with a camera or phone and to then share the photograph with us using social media or email. A bracket is installed adjacent to the sign to designate where the camera or phone should be placed, allowing us to guarantee that all photographs are taken from the same location. The photographs will be compiled in a time lapse series, which will be used to better understand seasonal changes in G. vermiculophylla populations. The time lapses will be available for viewing by the public through the project's blog.
---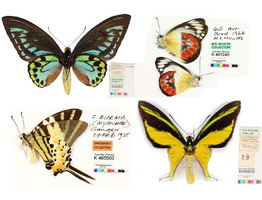 DigiVol
DigiVol - Digital Volunteers
Helping to understand, manage and conserve biodiversity through community based online capture of biodiversity data.
Help us capture the wealth of biodiversity information hidden in our natural history collections, field notebooks and survey sheets. This information will be used for better understanding, managing and conserving our precious biodiversity.
---
---