Partnerships
SciStarter and partners are joining forces to enable science enthusiasts, educators, students and people from all walks of life, to participate in cutting-edge research projects and contribute to scientific discovery. If you're interested in partnering with SciStarter to connect your audience with hundreds of citizen science opportunities and communities, contact us at info@scistarter.com.

Our Partners


SciStarter is teaming up scientists at the University of California, Davis, and our sister site, Science Cheerleader, for Project MERCCURI an investigation of how microbes found in buildings on Earth compare to those on board the biggest building ever built in space – the International Space Station (ISS). Project MERCURRI provides an opportunity for citizen scientists to participate in research by collecting microbes from surface areas in buildings, cell phones, and shoes. The project was one of eight competitively selected in late November 2012 in the ISS Research Competition sponsored by Space Florida and NanoRacks LLC. Project MERCCURI and the 7 other winning experiment teams will have their experiments flown and executed onboard the ISS in February, 2014. Our experiment will compare growth rates of 40 microbial samples selected among thousands collected. Learn more by watching this brief clip on Inside Science or this fun clip from the Today Show.
The Pulse is WHYY's one-hour, weekly radio program focused on stories at the heart of health, science and innovation in the Philadelphia region. The stories are told from ground level, where issues hit home with patients, providers, researchers and families. SciStarter will work with the Pulse team to chronicle engaging opportunities and successes in the local citizen science field. Listen to the Pulse every Friday at 9 a.m. on 90.9 FM or visit whyy.org/thepulse for the latest stories.

SciStarter is teaming up with DISCOVER Magazine to present Your Research Mission, a dynamic project showcase. Each week, DiscoverMagazine.com will feature curated citizen science tasks, ranging from analyzing distant galaxies to monitoring frog, firefly and whale populations, to detecting home and body microbiomes. "This partnership moves DISCOVER into the fast-growing realm of citizen science," says Corey S. Powell, Editor in Chief of DISCOVER magazine. "Our readers tell us they're eager to help study and explore the world, but it can be difficult for them to know where to begin. Now we'll be offering projects vetted, sorted and aggregated by SciStarter to our two million monthly online visitors." Researchers and team leaders who want their project featured on Discover's website can submit it to the SciStarter.com Project Finder for consideration by the SciStarter editors.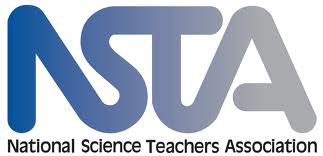 SciStarter is teaming up the National Science Teachers Association (NSTA) to present a dynamic citizen science project showcase appropriate for elementary, middle, high school, and college level participants. Beginning in October 2012, select SciStarter projects will be featured on the NSTA website each day and shared with teachers through newsletters, blogs and social media. "With this partnership, NSTA equips teachers and their students to contribute to real science research," says Gerry Wheeler, Interim Executive Director. "Our members are looking for authentic science to help study and explore the world."

November 2012- January 2013 Scistarter, in partnership with Instructables and Discover Magazine, invites the public to come up with solutions to the challenges faced by citizen scientists, researchers and project organizers. The goal of this "Citizen Science Contest" is to enhance the citizen science experience by coming up with solutions to some real annoyances: stop critters from eating sunflowers planted to observe pollinating bees; help remind volunteers to reset rain gauges and report measurements; or, dream up your a home-based research project that involves public participation to advance a field of scientific research. Participants have a chance to win a variety of prizes, including a Celestron Telescope and being ublished in an issue of Discover Magazine. Citizen Science project organizers are invited to post their own challenges on their SciStarter Project Page.

In December 2012, the Public Library of Science (PLoS) launched a new blog, aptly titled, "Citizen Sci." Each week, contributors from the SciStarter team will blog about the projects, people, and perspectives fueling new frontiers for citizen science.

SciStarter and Science Cheerleader are teaming up to mentor kids, including 100,000 youth Pop Warner Little Scholar cheerleaders, and get people from all walks of life involved in citizen science projects. At Science Cheerleader outreach events, we select from over 500 curated science projects to match audience interests. The Science Cheerleaders also perform professionally choreographed, science-themed routines and cheers tied to science!. For example, the Science Cheerleaders have led science cheers to teach people about geology and seismic activities using a super sensitive sensor from the U.S. Geological Survey. Participants are then networked into a long-term citizen science project at the USGS.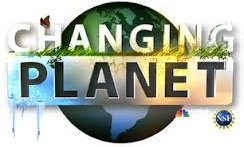 Changing Planet is a series of three, televised town hall meetings, hosted by Tom Brokaw and Anne Thompson of NBC News, that explores the impact of climate change on our planet. The series encourages open dialogue about climate change by gathering scientists, thought leaders, business people to brainstorm solutions and even get involved in real research through citizen science projects on SciStarter. Changing Planet was produced by Discover Magazine and NBC Learn in conjunction with the National Science Foundation, Planet Forward and SciStarter.
---