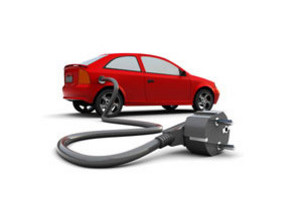 Photo: NIST
| | |
| --- | --- |
| Rating | |
| Participation fee | $0 |
| Expenses | $0 |
| Spend the time | indoors |
| Location | anywhere |
| Appropriate for kids | yes |
| Teaching materials | no |
Required Gear:
* Your car and regular commute.
* A GPS receiver which can export .gpx trip files (most Garmin or TomTom devices, for instance, should be capable of this) or an iPhone (3G or 3GS only). Android support is coming soon.
* A tire gauge (optional, but preferred).
ChargeCar
Make electric cars practical and affordable for your commute
Add your actual commute data to our database.
You can help ChargeCar make electric vehicles more practical and affordable by sharing GPS data from your regular car trips. Contributing your commute data to ChargeCar helps us better understand the driving habits and needs of everyday commutes.
You do not need an electric car to contribute to our project. On our website you calculate the cost of commuting with an electric car using your actual commute data, compare the efficiency of gasoline and electric cars for your trips, browse commutes across the country or work on a smart controller for our programming contest.
---
---