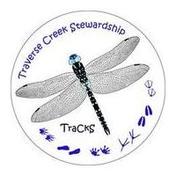 | | |
| --- | --- |
| Rating | (log in to rate this project) |
| Updated | 08/07/2016 |
| Presented by | USDA |
| Participation fee | $0 |
| Expenses | $0 |
| Spend the time | outdoors |
| Location | California Traverse Creek Watershed, El Dorado County, California |
| Appropriate for kids | yes |
| Teaching materials | no |
Required Gear:
The El Dorado County and Georgetown Divide Resource Conservation Districts and the American River Conservancy have provided equipment and training to volunteer monitors and in turn, monitors will collect information to assist in the ongoing monitoring of recreational and commercial activities in the Traverse Creek watershed.
TraCkS: Traverse Creek Stewardship
Traverse Creek Stewardship (TraCkS) is a group of volunteers who monitor water quality in the Traverse Creek Watershed, which is located in the foothills of the Sierra Nevada mountain range in El Dorado County, California.
We are focused on establishing baseline data for water quality conditions in our watershed, to create educational opportunities, to increase stewardship awareness, and to determine if our watershed is healthy. Every year during June, we take "bug" samples at three locations in Traverse Creek. The rest of the year, we meet two nights a month to identify the insects and other small organisms.
No experience is required to participate in TraCkS activities. Our experienced volunteer leaders provide on-the-job training. The water quality of a stream is a combination of its physical, chemical, and biological characteristics. As volunteer citizen monitors, we visit five locations in the Traverse Creek watershed monthly to check on the health of our streams. We take samples of the water and check the temperature, dissolved oxygen, pH, conductivity, and turbidity. We also take photos of the stream and sites to monitor changes in the riparian zone. Once a year we do a complete physical and biological assessment.
---
---