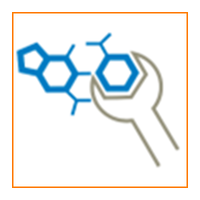 | | |
| --- | --- |
| Rating | (log in to rate this project) |
| Updated | 08/07/2016 |
| Presented by | DIYgenomics |
| Participation fee | $0 |
| Expenses | $0 |
| Spend the time | indoors |
| Location | anywhere |
| Appropriate for kids | no |
| Teaching materials | no |
Required Gear:
Your data from genetic testing services such as 23andMe and Navigenics
DIYgenomics
Database for crowdsourced research projects
Search for projects to get involved in
Donate your DNA to science! If you have used genetic testing services such as 23andMe or Navigenics, you can offer your genetic data to DIYgenomics for a variety of medical studies.
DIYgenomics is now recruiting participants for its first study, which will examine the effect of a common mutation on vitamin B metabolism.
In a gene called the MTHFR gene, two small mutations prevent vitamin B9 (or folic acid) from being metabolized into its active form (folate). People who lack this form of vitamin B may develop nutritional deficiencies and symptoms associated with diabetes complications, including damage to blood vessels and nerves. Up to 60% of people may have some form of MTHFR mutation.
DIYgenomics aims to: --Find people with MTHFR mutations by collecting data from volunteers who have used genetic testing services. --Ask them to try simple interventions, such as taking over-the-counter vitamin B supplements. --Ask participants to share results from blood tests performed at commercial labs.
---
---