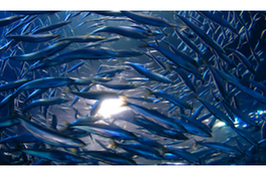 | | |
| --- | --- |
| Rating | (log in to rate this project) |
| Updated | 09/06/2016 |
| Presented by | International Game Fish Association |
| Participation fee | $0 |
| Expenses | $0 |
| Spend the time | outdoors |
| Location | anywhere |
| Appropriate for kids | yes |
| Teaching materials | no |
Required Gear:
Standard fishing equipment and a computer with Internet access.
Fish Watchers
Create national fish biodiversity database.
Record where and when you saw or caught a fish.
FishBase is an information system with key data on the biology of all fishes. The information will be used to create up-to-date distribution maps to assist in monitoring trends in biodiversity.
Divers, anglers, aquarists, and researchers can create their personal or institutional databases of where and when they have seen, caught, or acquired a particular fish. Biodiversity managers can create national fish biodiversity databases to keep track of local regulations and uses. Anthropologists can create a database on local knowledge about fish.
Similar to an encyclopedia, FishBase offers different things for different people. Fishery managers, teachers and students, taxonomists, conservationists, policymakers, research scientists, funding agencies, zoologists and physiologists, ecologists, geneticists, and the fishing industry, anglers, and scholars will find more than 100,000 common names of fishes together with the language/culture in which they are used and comments on their etymology.
---
---