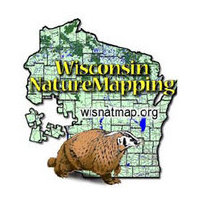 | | |
| --- | --- |
| Participation fee | $0 |
| Expenses | $0 |
| Spend the time | outdoors |
| Location | Wisconsin United States |
| Appropriate for kids | yes |
| Teaching materials | no |
Required Gear:
A computer with Internet access.
Wisconsin NatureMapping
Wisconsin NatureMapping is the place for citizens, students, and professionals to map their observations of Wisconsin wildlife.
As you know, wildlife knows no property boundaries. A robin will flit from tree to tree with no regard to whether that tree is in a state park or in your backyard. But what if that robin builds a nest in the tree outside your window? Who monitors that nest? What about the deer that come into your yard and eat your vegetables? Who is monitoring them?
The answer is: YOU are! You know your backyard and your neighborhood better than most natural resource professionals do simply because YOU live there and YOU see the critters that live there every day!
To best manage wildlife populations, Wisconsin state biologists need to have as much information as possible about where a species lives. That means they need to know just as much about where species are when they are NOT on public land as when they are. And YOU are the critical link to making sure they get that information.
Another very important reason you should NatureMap is because the wildlife observations you submit to Wisconsin NatureMapping are used to better inform the Wisconsin State Wildlife Action Plan. This is a federally mandated plan in which the Wisconsin Department of Natural Resources must describe how they will manage all of the species of Wisconsin wildlife. Map your wildlife observations today!
---
---