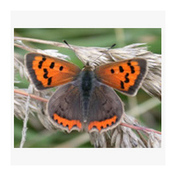 | | |
| --- | --- |
| Participation fee | $0 |
| Expenses | $0 |
| Spend the time | outdoors |
| Location | United Kingdom United Kingdom |
| Appropriate for kids | yes |
| Teaching materials | no |
Required Gear:
Recording forms, map, writing instrument, and a computer with Internet access. The project recording form can be found at http://www.ukbms.org/Downloads/Wider_Countryside/WCBS%20recording%20form1.pdf
Wider Countryside Butterfly Survey
Wider Countryside Butterfly Survey volunteers collect data and support studies on the abundance of butterfly species in the United Kingdom countryside.
Butterflies are unique indicators of the state of the environment because of their rapid lifecycles and high sensitivity to environmental conditions. The volunteer networks and datasets created by this project enable accurate assessment of butterfly trends, allowing researchers to assess the impacts of climate change.
This pioneering study aims to get a representative picture of the status of butterflies in widespread habitats such as lowland intensive farmland and upland grassland and moorland. Strong emphasis has been placed on making sure that the Wider Countryside Butterfly Survey is both scientifically sound (by using random sampling) and efficient (a scheme with fewer visits to account for the fact that butterfly species are now uncommon across much of the general countryside).
This new scheme runs in parallel with United Kingdom Butterfly Monitoring Scheme, which is very effective at monitoring habitat-specialist butterflies and lowland semi-natural habitats, and the Butterflies for the New Millennium project, which acts as the main source of information on where butterflies live.
---
---