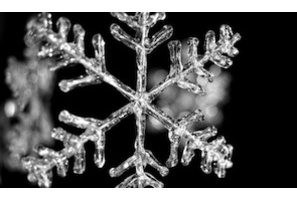 | | |
| --- | --- |
| Rating | (log in to rate this project) |
| Updated | 02/05/2016 |
| Participation fee | $0 |
| Expenses | $0 |
| Spend the time | outdoors |
| Location | United States |
| Appropriate for kids | yes |
| Teaching materials | no |
Required Gear:
A camera, notepad, and a writing instrument.
IceWatch USA draft
Help scientists study climate change through ice phenology.
Recording and analyze ice events at local rivers or lakes.
IceWatch USA gives you the opportunity to help scientists study how our climate is changing. With as little as 10 minutes, you can report information that will help to analyze how our climate will change in different regions of the United States and how our ecosystems are reacting to the change.
Due to the increased emissions of greenhouse gases, among other factors, our climate is changing. Accurately recording and analyzing "ice on" and "ice off" events (also known as "ice phenology"), as well as other factors like snow depth, air temperature, and wildlife observations, offers a practical way to learn how climate change affects our environment. Even if you live in a southern state that doesn't experience ice, your winter observations of air temperature, precipitation, and wildlife are still important for the big picture.
IceWatch USA needs your help, and becoming an IceWatcher is very easy. All you need to do is:
Choose a location to observe over the winter, such as a nearby lake, bay, or river.
Record and report your observations.
Your information will be entered into a database, compared to other reports, and shared with interested scientists. IceWatch USA is also a proud partner of the National Phenology Network.
Get started today!
---
---