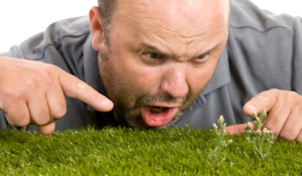 | | |
| --- | --- |
| Rating | (log in to rate this project) |
| Updated | 06/22/2016 |
| Presented by | Glacier National Park |
| Participation fee | $0 |
| Expenses | $0 |
| Spend the time | outdoors |
| Location | Montana United States Glacier National Park |
| Appropriate for kids | no |
| Teaching materials | no |
Required Gear:
A global positioning system (GPS) device and appropriate hiking gear is recommended.
Glacier National Park Invasive Plants
Help to determine the extent of noxious weeds invading the park.
Document the presence of five noxious weeds along 700 miles
The Noxious Weeds Citizen Science Project needs volunteers to document the presence or absence of five noxious weeds along 700+ miles of Glacier National Park's hiking trails to determine the distribution and extent of noxious weeds invading the park.
Glacier National Park hosts over 1,000 different types of plants, but the unique native flora has serious competition. There are currently 126 exotic plant species within the park and although many of them are not invasive, the list does include 20 noxious weeds, or highly invasive plants that are a direct threat to the proliferation of native plant communities.
The Non-native Invasive Plant Citizen Science program assists park managers map where invasive plants exist in the back-country. The data gathered by citizen scientists throughout the park's million acres provides critical assistance in mapping these invasive plants and managing them.
Since 2005 the Glacier National Park Citizen Science program has enlisted trained park visitors, staff and volunteers to collect scientific information that would otherwise be unavailable to resource managers and researchers due to lack of personnel or funding. For citizen scientists, the rewards are a sense of stewardship and a greater awareness and understanding of the park's resource issues. For the park, it provides a wealth of data which can be used to increase understanding of our natural resources, offering an opportunity to get much-needed baseline information about key plant and animal species.
---
---