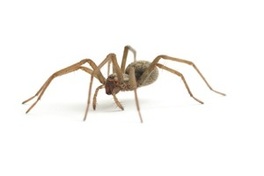 | | |
| --- | --- |
| Rating | (log in to rate this project) |
| Updated | 09/28/2016 |
| Presented by | Denver Museum of Natural Sciences |
| Participation fee | $0 |
| Expenses | $0 |
| Spend the time | outdoors |
| Location | Colorado |
| Appropriate for kids | yes |
| Teaching materials | no |
Required Gear:
The essential gear includes collecting vials, alcohol, pencil, and unlined white paper for collecting labels (for collecting information visit the webpage http://spiders.dmns.org/help.html).
Helpful (but not essential) gear includes: a handheld GPS device, a sweep net, and a beat sheet. Collectors should wear appropriate clothing for outdoor activities when collecting (e.g., sturdy shoes, long pants, hat, etc). Always carry water!
Colorado Spider Survey
Learn about the ecology and population of spiders in CO.
Identify and mail spiders to Denver Museum of Natural Sciences.
The Colorado Spider Survey (CSS) is a means of gathering critical information about the ecology and distribution of this understudied taxonomic group. Researchers have documented the distribution and species diversity of several groups of insects in the Rocky Mountain region such as ants, grasshoppers, and butterflies. However, information about the distribution and diversity of other arthropod groups in this region is lacking. One group that is particularly understudied is the Order Araneae, or the spiders. Little is known about either the biodiversity of spiders in Colorado or the impact urbanization is having on species distribution in the state. No formal spider surveys have ever been conducted in Colorado.
The survey will be carried out through a series of Spider Identification and Collection Workshops that will be held throughout the state, but particularly in cooperation with the State Park system. These workshops, led by a team of professional and amateur arachnologists (or spider biologists), will train members of local communities in spider biology, morphology, taxonomy, and collection techniques. The specimens will be collected during the next several years by team leaders as well as workshop participants and will be sent to the Denver Museum of Nature & Science for identification and storage. Data from these specimens and from Colorado specimens housed at other collections throughout the country will be compiled and published in an electronic database.
---
---