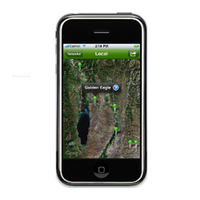 | | |
| --- | --- |
| Rating | |
| Participation fee | $0 |
| Expenses | $0 |
| Spend the time | outdoors |
| Location | anywhere |
| Appropriate for kids | yes |
| Teaching materials | no |
Required Gear:
A computer with Internet access or smart phone (Phone, Android.)
WildObs
Learn about species in neighborhoods.
Collect and share pictures of nature using this app.
WildObs (from "wildlife observations") participants capture memorable wildlife encounters and put them to work. Record your encounters for your own studies, or enjoyment. Use these records to develop your own wildlife calendar for the year. Maintain and grow your life-list, learn about new species and connect with nature.
Join the WildObs community via your Android or iPhone and use technology to help you connect with nature.
As a wildlife community, WilObs participants help each other find the nature (for a photograph or close encounter) and we learn about the species in our neighborhoods. WildObs is collaborative wildlife enjoyment. It can help connect each other to wildlife.
Additionally, WildObs is a proud partner of the National Wildlife Federation's Wildlife Watch, and works with a number of other scientific studies to extract citizen science from recorded encounters.
---
---