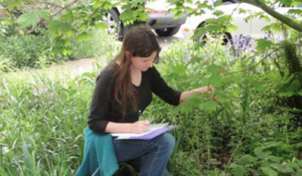 Photo: GlobalChange.gov
| | |
| --- | --- |
| Participation fee | $0 |
| Expenses | $0 |
| Spend the time | outdoors |
| Location | anywhere |
| Children | no |
| Primary school | no |
| Secondary school | yes |
| Teaching materials | yes |
Required Gear:
Juniper Pollen Project
You can contribute to a nation-wide effort this spring to provide more accurate juniper pollen forecasts! Juniper pollen causes severe allergic reactions in many people. The Juniper Pollen Project is a NASA-funded collaborative effort between the USA National Phenology Network and several universities in Arizona, New Mexico, and Texas to improve predictions of pollen release and allergy and asthma warnings.
You can join this effort by periodically checking individual juniper trees in your area for pollen cone development and reporting your observations via the USA National Phenology Network web page. Just choose one or more of our four species of juniper: Pinchot's juniper (Juniperus pinchotii), Rocky Mountain juniper (Juniperus scopulorum), oneseed juniper (Juniperus monosperma), or Ashe's juniper (Juniperus ashei), make observations of your juniper, and report your findings via the USA-NPN's online system, Nature's Notebook.
---
---