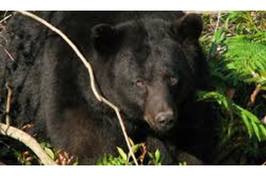 | | |
| --- | --- |
| Rating | (log in to rate this project) |
| Updated | 08/07/2016 |
| Participation fee | $0 |
| Expenses | $0 |
| Spend the time | indoors |
| Location | |
| Appropriate for kids | yes |
| Teaching materials | no |
Required Gear:
Eyes to make the observation, and an internet connection to report it.
Additional helpful equipment to keep in your car would be a voice recorder and notepad to record details of your siting when you are no longer driving.
I-90 Wildlife Watch
I-90 Wildlife Watch is a citizen-based wildlife monitoring project that invites motorists to report wildlife sightings along Interstate 90 (I-90) in the Snoqualmie Pass region of Washington. Report wildlife that you see while driving on Interstate 90 from North Bend to Easton in Washington State's Cascade mountains.
I-90 intersects the rugged Cascade Mountains in Washington's Snoqualmie Pass region, which has been identified as a critical link in the north-south movement of wildlife. This area is also the focus of an extensive effort by the Washington State Department of Transportation to improve highway efficiency and make I-90 safer for people and wildlife. The I-90 Wildlife Bridges Coalition, the Western Transportation Institute, and other I-90 Wildlife Watch partner organizations are currently gathering information about wildlife between North Bend and Easton to help inform highway planning at Snoqualmie Pass. With your valuable assistance, we hope to reduce wildlife-vehicle collisions and enhance the safe passage of wildlife in the future.
---
---