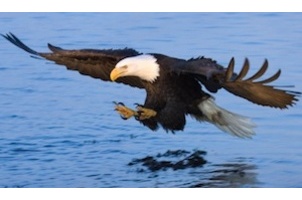 | | |
| --- | --- |
| Participation fee | $0 |
| Expenses | $0 |
| Spend the time | indoors |
| Location | Arizona United States |
| Children | no |
| Primary school | no |
| Secondary school | yes |
| Teaching materials | no |
Required Gear:
Nestwatchers will be camping on location for 10 days on, 4 days off work schedule. Contractors must have their own transportation to and from the site (4WD preferred), camping equipment, and binoculars. Salary is $100.00/day
Arizona Bald Eagle Nest Watch Program
The Arizona Bald Eagle Nest Watch Program is dedicated to the study and conservation of bald eagles in the Southwest. A corps of paid Nest Watchers monitors the eagles during their breeding season. As many as 16 trained observers, in teams of two, work in the field for the entire nesting season collecting data and protecting nest sites from natural and manmade disturbances.
Although working conditions can be rugged and some eagle territories are in remote locations, nest watchers feel privileged to be a part of the program and develop a special bond with "their" pair of eagles.
The goals of the nest watch program are:
To protect the desert nesting bald eagles, their nests and nestlings

To collect data on life history, nesting habits and surroundings of bald eagles

To provide information for further conservation efforts for bald eagles

To educate the public about bald eagles
Typically, the Nest Watchers work ten days on and four days off. Most of their time is spent watching the nest through a spotting scope and tracking the eagles with binoculars. Nest Watchers use photos, maps, and grids to record flight paths, perches, feeding stations, and foraging areas. The Arizona Game and Fish Department does not provide any housing; Nest Watchers camp out at the breeding area and provide their own equipment and food.
Nest Watchers wearing official t-shirts and caps also protect breeding area closures by asking people to stay away from the nests and reporting any airspace violations by low flying aircraft. Nest Watchers also provide information about bald eagles to the public.
---
---