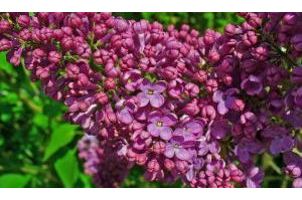 | | |
| --- | --- |
| Rating | (log in to rate this project) |
| Updated | 08/07/2016 |
| Participation fee | $0 |
| Expenses | $20 |
| Spend the time | outdoors |
| Location | anywhere |
| Appropriate for kids | yes |
| Teaching materials | no |
Required Gear:
Common Lilacs
This project is no longer active
Plant a lilac or a dogwood and contribute to a phenology monitoring project over 50 years in existence! Participants plant a lilac or dogwood clone and record observations of recurring life cycle stages such as leafing and flowering via the USA-NPN webpage. Observations of cloned plants made over large geographical regions are valuable in predicting crop yields and bloom dates of other species, controlling insect and disease infestations, and assisting with monitoring the impact of global climate change.
The cloned lilac available through the USA-NPN is Syringa x chinensis, 'Red Rothomagensis'. The cloned dogwood soon available is Cornus florida, 'Appalachian Spring'. Generally, lilacs grow throughout the northern and central US, while dogwoods are better grown by observers in the southeast and gulf states. Review the purchase options on our website, and once you have received your cloned plant, check the information on selecting a site for planting and how to take care of your cloned plant. Cloned plant phenology is observed and recorded using the monitoring instructions found on the How to Observe page and using the details on the plant profile page.
---
---