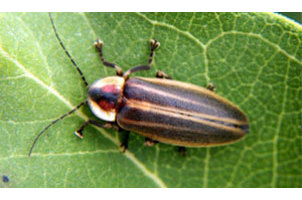 | | |
| --- | --- |
| Rating | (log in to rate this project) |
| Updated | 02/05/2016 |
| Presented by | Museum of Science, Boston |
| Participation fee | $0 |
| Expenses | $0 |
| Spend the time | outdoors |
| Location | anywhere |
| Appropriate for kids | yes |
| Teaching materials | no |
Required Gear:
Computer with Internet access for uploading observation forms.
Firefly Watch
Learn about the geographic distribution of Fireflies.
Count male/female fireflies in your backyard, 15 mins/night.
Firefly Watch combines an annual summer evening ritual with scientific research.
Boston's Museum of Science has teamed up with researchers from Tufts University and Fitchburg State College to track the fate of these amazing insects. With your help, we hope to learn about the geographic distribution of fireflies and their activity during the summer season. Fireflies also may be affected by human-made light and pesticides in lawns, so we hope to also learn more about those effects.
Join a network of volunteers.
Observe your own backyard.
Track your progress online and interact with fellow Citizen Scientists.
Help scientists map fireflies found in New England and beyond.
No specific scientific training required.
It's easy to participate in Firefly Watch. Basically, we want to know if you have fireflies in your backyard this summer (or in a nearby field if you don't have a backyard). Even if you don't see fireflies, your data is valuable.
---
---