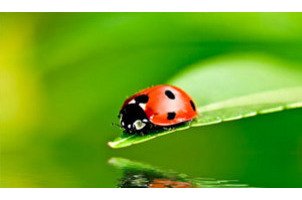 | | |
| --- | --- |
| Rating | (log in to rate this project) |
| Updated | 05/02/2016 |
| Participation fee | $0 |
| Expenses | $0 |
| Spend the time | outdoors |
| Location | anywhere |
| Appropriate for kids | yes |
| Teaching materials | no |
Required Gear:
Camera required.
Computer with Internet access desirable.
Sweep net helpful - you can build your own!
The Lost Ladybug Project
Map ladybug species across North America. Species restoration.
Photograph any and all ladybugs, upload to lostladybug.org.
Find and photograph ladybugs! Join us in finding out where all the ladybugs have gone, so we can try to prevent more native species from becoming so rare. NEW - Email us and check our website or Facebook page for new opportunities to help restore native ladybug species.
Across North America, ladybug species distribution is changing. Over the past twenty years, several native ladybugs that were once very common have become extremely rare. During this same time, ladybugs from other places have greatly increased both their numbers and range. Some ladybugs are simply found in new places.
This is happening very quickly and we don't know how, or why, or what impact it will have on ladybug diversity or the role that ladybugs play in keeping plant-feeding insect populations low.
Free downloadable educational materials and activities. Ladybug song!
View 36,000+ ladybug photos submitted so far. See what species of ladybugs have been found near you!
The Lost Ladybug Project database of 36,000 plus ladybug (Coccinellid) photos and locations is located on our website and is open to the public for mapping, graphing, searching, downloading.
---
---