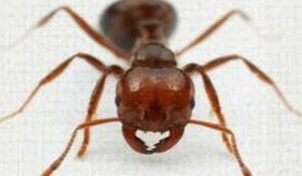 | | |
| --- | --- |
| Participation fee | $0 |
| Expenses | $0 |
| Spend the time | outdoors |
| Location | anywhere |
| Appropriate for kids | yes |
| Teaching materials | no |
Required Gear:
The project provides a sampling kit.
Each kit consists of 9 plastic vials, a data entry form and an instruction sheet. The basic idea is to place 4 of the open vials (pre-packed with cookie bait) in green space (lawns, gardens, woods), and another 4 on paved space (asphalt, concrete, cobblestone) for one hour on a warm day and see what ants discover the baits in this time frame. The additional orange-capped vial is for anything else you may be itching to have identified by our expert team! (ALLERGY WARNING!: the vials come with cookie bait inside. Cookies contain pecans, wheat, egg and whey)
School of Ants
| | |
| --- | --- |
| | Help researchers learn about native and introduced urban ants. |
| | Collect and mail in ants. |
The School of Ants project is a citizen-scientist driven study of the ants that live in urban areas, particularly around homes and schools. Collection kits are available to anyone interested in participating.
Teachers, students, parents, kids, junior-scientists, senior citizens and enthusiasts of all stripes are involved in collecting ants in schoolyards and backyards using a standardized protocol so that project coordinators can make detailed maps of the wildlife that lives just outside their doorsteps.
The maps that are created with these data are telling us quite a lot about native and introduced ants in cities, not just here in North Carolina, but across the United States and, as this project grows, about the ants of the world!
---
---