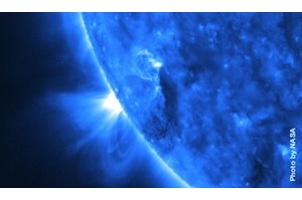 | | |
| --- | --- |
| Rating | (log in to rate this project) |
| Updated | 08/07/2016 |
| Participation fee | $0 |
| Expenses | $0 |
| Spend the time | indoors |
| Location | online |
| Appropriate for kids | no |
| Teaching materials | no |
Required Gear:
Computer, internet
Solar Storm Watch
Help scientists spot explosions on the Sun.
Analyze pictures from spacecraft monitoring the Sun.
You don't have to be a science expert to be a brilliant solar stormwatcher. Help scientists spot explosions on the Sun and track them across space to Earth. Your work will give astronauts an early warning if dangerous solar radiation is headed their way. And you could make a new scientific discovery.
Explore interactive diagrams to learn out about the Sun and the spacecraft monitoring it. The STEREO spacecraft is scientists' latest mission to study the Sun and space weather – not clouds and rain, but how solar storms change conditions in space and on Earth.
Solar Stormwatch isn't just about classifying data. You can talk to other members on our forum, sign up for our space weather forecast from Twitter, and learn about the latest discoveries on our blog. You can also see how solar storms affect Earth at our Flickr group Aurora chasers, featuring beautiful photos of aurora.
if you'd like to know more about what you're looking at, then explore our beautiful and interactive zoomable diagrams to find out about the Sun and the STEREO spacecraft monitoring it. And check out our scientists' profiles too.
---
---