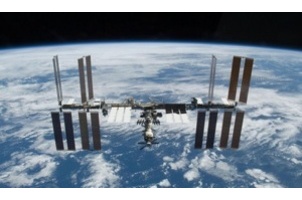 | | |
| --- | --- |
| Rating | (log in to rate this project) |
| Updated | 08/07/2016 |
| Participation fee | $0 |
| Expenses | $0 |
| Spend the time | indoors |
| Location | Check Website multi-locations |
| Appropriate for kids | no |
| Teaching materials | no |
Required Gear:
Everything will be provided at the event sites.
International Space App Challenge
Join researchers to create tech solutions to global issues.
Create mobile application to help report natural disasters.
The International Space Apps Challenge is a 2-day, worldwide citizen science event that focuses on developing technologies to solve relevant issues on earth, and in space. The event will take place on all seven continents and will even include collaborators from the international space station. From San Francisco, Nairobi, Melbourne, and even a research station on Antarctica, participants will have the opportunity to collaborate with citizen scientists and professional scientists from a variety of cultures offering a an amazing opportunity for creating unique solutions to a growing list of over 30 global challenges.
The event will take place on April 12-13, 2014 in a variety of locations across the world. At the event, participants will compete as teams to address challenges ranging from creating a mobile geospatial data visualization application to document environmental degradation activity to creating a mobile application to aid citizens in using social media to report natural disasters. The event aims to unite governments by demonstrating the principles of the Open Government Partnership, an effort endorsed by the U.S. and 52 other countries to promote transparency, participation, and collaboration between governments and citizens. A powerful Citizen Science initiative indeed! Further, the event presents a great opportunity to promote Science, Technology, Engineering, and Mathematics (STEM) education to students through applying technology as solutions to global challenges.
The International Space Apps Challenge is a 'codeathon' style event where highly collaborative software development processes result in innovative solutions to unique challenges. Bringing together software developers, engineers, science students, and technologists from around the world is sure to create novel ideas of global scope. The growing list of challenges has been compiled from NASA and several other partnering international agencies; however, you can work with event planners and scientists to submit your own challenge to the event.
This event holds great potential for creating meaningful solutions to global issues and is a truly unique opportunity to collaborate with scientists around the world. Register now to join other citizen scientists and help contribute to global science!
---
---