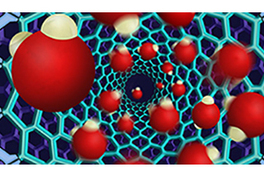 | | |
| --- | --- |
| Rating | (log in to rate this project) |
| Updated | 08/07/2016 |
| Presented by | IBM |
| Participation fee | $0 |
| Expenses | $0 |
| Spend the time | indoors |
| Location | online |
| Appropriate for kids | yes |
| Teaching materials | no |
Required Gear:
World Community Grid
Support scientific research in health, poverty & sustainability.
Donate your device's unused computing power to research.
World Community Grid, an IBM philanthropic initiative, was created in 2004 to support humanitarian research on health, poverty, and sustainability. Through World Community Grid, hundreds of thousands of volunteers from around the globe have donated unused computing power from their computers and Android devices to help scientists make discover important advances to fighting cancer, AIDS and malaria; and developed novel solutions to environmental challenges, including new materials for affordable solar energy and more efficient water filtration. As a volunteer, you simply install a non-invasive application on your device and get on with your day. When your device has spare power, it connects to World Community Grid and requests a virtual experiment to work on. And scientists gets several steps closer to life-changing solutions.
---
---