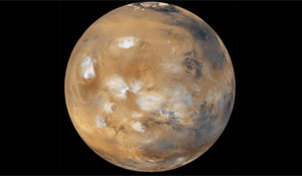 Photo: NASA
| | |
| --- | --- |
| Participation fee | $0 |
| Expenses | $0 |
| Spend the time | indoors |
| Location | anywhere |
| Appropriate for kids | no |
| Teaching materials | yes |
Required Gear:
Details included with registration information.
Tomatosphere
| | |
| --- | --- |
| | Help scientists study long-term space travel. |
| | Monitor the growth of tomato seeds exposed to space conditions. |
Tomatosphere offers students an opportunity to run real scientific experiments and help Canadian scientists study long-term space travel.
Through a comprehensive project curriculum for students in grades 3-10, Tomatosphere aims to inspire students by engaging them in real and meaningful science. Students are charged to monitor and record the germination rate for pre-treated tomato seeds in order to give researchers a better understanding of the long-term viability of growing tomatoes in space. The study is set up as a blind study with a control group of untreated seeds and a group that has undergone exposure to space-like conditions, including low temperatures and pressures. Oh, and you are highly encouraged to eat your final product!
The project provides a wealth of teacher and student resources as well as supplemental curriculum to add valuable extensions to student's learning. Registration and data submission is easy through the Tomatosphere website.
---
---