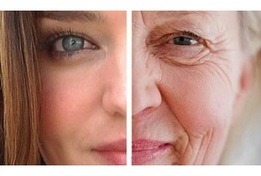 | | |
| --- | --- |
| Rating | (log in to rate this project) |
| Updated | 10/06/2016 |
| Presented by | AgeGuess |
| Participation fee | $0 |
| Expenses | $0 |
| Spend the time | indoors |
| Location | online |
| Appropriate for kids | yes |
| Teaching materials | no |
Required Gear:
photo
AgeGuess
Help scientists learn more about aging
Look at online pictures and guess the age
AgeGuess is a simple on-line citizen science project and game where people can guess your age based on the face photos you link/upload. You will also be guessing other people's age and comparing your results with others. By participating in AgeGuess you will create a first of its kind research data set for the study of human aging.
AgeGuess investigates the differences between perceived age (how old you look to other people) and chronological age (how old you actually are) and their potential power as an aging biomarker. Some of the specific topic we would like to address include: 

Perceived age as predictor (biomarker) for age at death. Are people who look older than they are more likely to die early?

Is 60 the new 50? We know that nowadays the average 60 year old is capable of doing things that fewer people of the same age where able to do 50 years ago. Is this difference also reflected in how old they look?
Please visit the intro page of our website for more information about these and other topics, such as: are there times when one ages faster, is perceived age heritable, and at what age are you best at guessing. Don't hesitate to contact us if you have other ideas that you would like to help us explore.
---
---