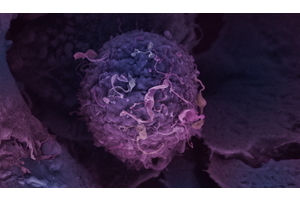 | | |
| --- | --- |
| Rating | (log in to rate this project) |
| Updated | 08/07/2016 |
| Presented by | Cancer Research UK |
| Participation fee | $0 |
| Expenses | $0 |
| Spend the time | indoors |
| Location | online |
| Appropriate for kids | no |
| Teaching materials | no |
Required Gear:
Cell Slider
Accelerate cancer research to help find cures.
Classify online images of cancer cells.
There are cures for cancers buried in our data. Help us find them.
Cell Slider is the world's first online platform that harnesses the collective force of the public to help beat cancer sooner. By examining tumour tissue samples and spotting cancerous cells, citizen scientists from all over the world can help us understand how well a patient will respond to different treatments.
There is a massive amount of data produced by clinical trials and large backlogs build up that can take our scientists years to analyse.
The most effective tool for analysing this data is the human eye – computers simply aren't good enough at understanding the level of detail involved. With scientists dedicated to developing new treatments, we need more eyes on the data to spot the cancer cells.
---
---