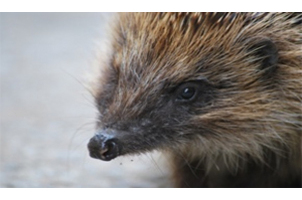 Photo: Hedgehog Champion Steve Dickerson
| | |
| --- | --- |
| Participation fee | $0 |
| Expenses | $0 |
| Spend the time | outdoors |
| Location | United Kingdom |
| Children | yes |
| Primary school | no |
| Secondary school | yes |
| Teaching materials | no |
| Begin date | 2013-02-01 |
| End date | 2013-08-31 |
Required Gear:
Eyesight
Hedgehog Hibernation Survey
| | |
| --- | --- |
| | Understand how hedgehog hibernation relates to climate change. |
| | Spot, record, share sightings of hedgehogs in the U.K.! |
A study was conducted 40 years ago which suggested a link between climate and when west-European hedgehogs (Erinaceus europaeus) come out of hibernation. Last year we repeated this study and over two thousand people logged around 45,000 hedgehogs across Britain. The unusual weather in 2012 has made patterns of activity quite confusing so we are repeating the survey this year to find out more.
We need your help to collect hedgehog records from 1st February until 31st August 2013. Understanding patterns of hedgehog behaviour across the UK will enable us to target the conservation strategy for this charming animal, which is currently in severe decline.
---
---