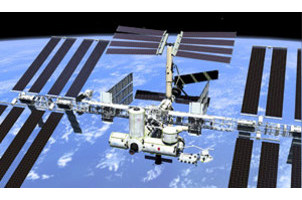 | | |
| --- | --- |
| Participation fee | $0 |
| Expenses | $0 |
| Spend the time | indoors |
| Location | anywhere |
| Children | yes |
| Primary school | no |
| Secondary school | no |
| Teaching materials | no |
| Begin date | 2013-04-11 |
| End date | 2014-03-29 |
Required Gear:
Sample kits
Project MERCCURI! Microbes in Space!
| | |
| --- | --- |
| | Uncover patterns of microbes on Earth and on the Space Station. |
| | Collect microbes from cell phones and shoes, play with data |
Update: Microbes collected for this project, by citizen scientists, will blast off to the International Space Station on March 30!
Project MERCCURI: Space Station Microbiome and Microbes in Space
Project MERCCURI is a collaboration of UC Davis/microBEnet with the Science Cheerleaders, Space Florida, Nanoracks, NASA, and SciStarter.com. There are three components to the project:
1) Space Station Microbiome. Collecting microbial swab samples from the International Space Station (ISS) and examining the microbial communities therein (via 16S sequencing)
2) Swabbing Sports and Space Events. Collecting swab samples around the country at sporting and other public events from cell phones, shoes, and various surfaces (e.g. keyboards, screens, railings etc.) These will be used for comparison to the ISS samples and for a look at microbial biogeography across a national scale. In collaboration with Jack Gilbert at the Earth Microbiome Project and the Science Cheerleaders who will be organizing and leading the sampling events.
3) Microbial Playoffs. A microbial growth competition on the ISS. A subset of samples collected at public events will be cultured at UC Davis and the "best" microbe from each environment will be sent to the ISS for a "microbial playoffs" competition via Space X on March 16th! Watch the live launch of Space X on NASA TV: http://www.nasa.gov/nasatv A duplicate of this experiment will be conducted on earth and the results compared.
As seen in Chapter 6 of Citizen Science by Caren Cooper.
---
---