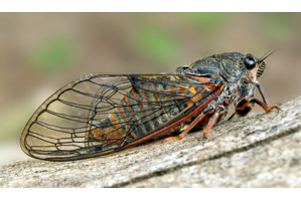 | | |
| --- | --- |
| Rating | (log in to rate this project) |
| Updated | 08/07/2016 |
| Participation fee | $0 |
| Expenses | $0 |
| Spend the time | outdoors |
| Location | New Forest National Park England UK SO41 9ZG |
| Appropriate for kids | yes |
| Teaching materials | no |
Required Gear:
An Android device or an iPhone, iPad or iPod of any kind.
New Forest Cicada Project
Help scienists rediscover the only cicada native to the UK.
Use smartphone app to "hear" cicadas' song not audible to humans
The New Forest Cicada is the only cicada native to the UK. During May to July it sings with a very characteristic high-pitched song, which is at the limits of human hearing, and is particularly difficult for most adults to hear. Sightings of the cicada within the New Forest date back to 1812, but the last unconfirmed sighting was in 2000. However, it's quite likely that colonies remain undiscovered in less visited parts of the forest. The New Forest Cicada Project aims to equip the millions of visitors to the forest with a smart phone app that can detect and recognise the song of the cicada, and hopes to rediscover it in 2013.
---
---