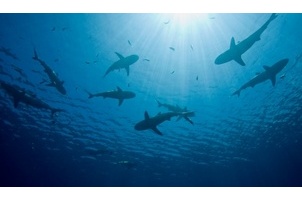 | | |
| --- | --- |
| Rating | (log in to rate this project) |
| Updated | 08/07/2016 |
| Presented by | Shark Savers |
| Participation fee | $0 |
| Expenses | $0 |
| Spend the time | outdoors |
| Location | anywhere |
| Appropriate for kids | no |
| Teaching materials | no |
Required Gear:
scuba gear
Sharks Count
Provide local shark population trends to help protect sharks.
Provide data about sharks you see while diving or snorkeling.
Shark Savers works to improve protections for sharks. Increasing protections for sharks requires information about local populations. However even basic data is often absent or missing. Divers see sharks the most frequently and regularly and are often familiar with local trends but rarely have the training or tools to accurately and consistently record these valuable sightings in a way that can be useful to shark conservation and advocacy. SharksCount seeks to close an important data gap by enabling divers to act as "citizen scientists for sharks." Over time, these sightings will provide essential information about local shark population trends with the potential of improving protections for sharks.
Shark Savers works with leading marine scientists to ensure that our data collection methodology is well developed and useful. We create well-designed surveys and make plans for accurate analysis and effective dissemination when surveying sharks or any other species. Making data available to scientists, resource managers, and our local partners is crucial for effective analysis and applications of the collected information. It is also important for involved citizens and divers to be aware of when and how scientists utilize this data, to help further enhance public scientific literacy.
---
---