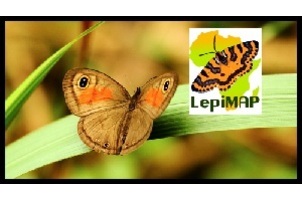 Photo: Megan Loftie-Eaton
| | |
| --- | --- |
| Presented by | This project is brought to you by the Animal Demography Unit and the Lepidopterists Society of Africa |
| Participation fee | $0 |
| Expenses | $0 |
| Spend the time | outdoors |
| Location | anywhere |
| Appropriate for kids | yes |
| Teaching materials | no |
Required Gear:
All you need is a camera and enthusiasm!
A handheld GPS device is useful, but not essential as we have a link to Google Maps on our website that allows citizen scientists to identify the location of their photographs.
LepiMAP
| | |
| --- | --- |
| | To map the distributions of butterflies and moths in Africa |
| | Photograph butterflies and moths anywhere in Africa |
LepiMAP is the African butterfly and moth mapping project. LepiMAP is a joint project of the Animal Demography Unit and Lepidopterists' Society of Africa.
LepiMAP is a project aimed at determining the distribution and conservation priorities of butterflies and moths on the African continent. This project is building the 21st century distribution maps for Africa's butterflies and moths. LepiMAP is the continuation of SABCA (the Southern African Butterfly Conservation Assessment)
Anybody, anywhere in Africa can contribute to this awesome Citizen Science project! And we need YOUR help!! Please photograph any moth or butterfly and submit your photos to LepiMAP at http://vmus.adu.org.za/ --- by submitting your photos to LepiMAP, you are helping to map the 21st century distributions of African Lepidoptera. You are saying, "I am an Ambassador for Biodiversity" by making your photos count for conservation. You can learn how to submit records by going to http://www.slideshare.net/meganloftieeaton/how-to-submit-records-to-the-animal-demography-units-virtual-museums-28710898
---
---