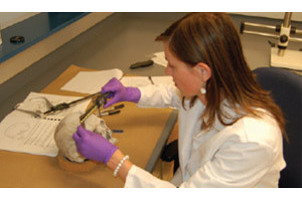 Photo: DOJ
| | |
| --- | --- |
| Participation fee | $0 |
| Expenses | $99.95 |
| Spend the time | indoors |
| Location | anywhere |
| Appropriate for kids | no |
| Teaching materials | no |
Required Gear:
The Genographic Project Public Participation Kit, which includes the following items:
• Buccal swab kit
• Multimedia DVD
• Exclusive National Geographic Genographic Map
• "Quick Start" card
• Genographic Project Brochure
• Self-addressed envelope
• Confidential Genographic Project ID Number (GPID)
The Genographic Project
The Genographic Project is a five-year anthropological study that uses DNA voluntarily contributed by hundreds of thousands of people to answer the oldest questions we have about ourselves: Who are we and where did we come from? In doing so, the project will create the world's largest survey of DNA samples to map how humankind populated the planet. This database will serve as an invaluable scientific resource for the research community and may ultimately underscore how closely related we are to one another as part of the extended human family.
The Genographic Project uses sophisticated computer analysis of DNA voluntarily contributed by people—including indigenous and traditional populations and the general public—to reveal our migratory history and to better understand the connections and differences that make up humankind. Members of the general public take part in the project by purchasing a Genographic Project Public Participation Kit and submitting their own cheek-swab sample.
---
---