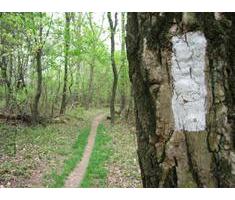 Photo: Dave Pidgeon
| | |
| --- | --- |
| Presented by | USA National Phenology Network, ATC, AMC, NPS, USGS |
| Participation fee | $0 |
| Expenses | $0 |
| Spend the time | outdoors |
| Location | anywhere |
| Appropriate for kids | yes |
| Teaching materials | no |
Required Gear:
Paper datasheets or a mobile device
A.T. Seasons
To observe and record phenological events in plants and animals
Using phenology and Nature's Notebook along the Appalachian Trai
Tracking the Seasons
The A.T. Seasons project brings together different parks and organizations that are actively monitoring seasonal changes in plants and animals (phenology) along the Appalachian Trail. Using Nature's Notebook or our customized mobile app observers at all levels will be contributing to a comprehensive dataset with the goal of understanding the relationship between phenology and climate change along the Appalachian Trail. Get Involved today!
A.T. Seasons is your opportunity to help track the unfolding of important life cycle events each year along the iconic Appalachian Trail, linking your observations with others from Georgia to Maine. By observing and reporting seasonal changes of plants and animals you will help build the foundation to understanding and protecting the scenic & natural beauty of the trail corridor.
---
---