Ignore That!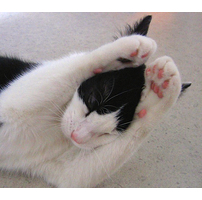 Presented By
gameswithwords.org
Goal
Help researchers learn about language structure and thought
Task
Test how well you can ignore irrelevant information.
Where
Online only
Description

How distractable are you? How well can you ignore irrelevant information?

See your results at the end of this activity and help us learn more about the structure of language, meaning, and thought in the process.

How to Join
Website
http://gameswithwords.org/IgnoreThat/
Social Media
Ideal Age Group
Elementary school (6 - 10 years), Middle school (11 - 13 years), High school (14 - 17 years), College, Graduate students, Adults, Families
Ideal Frequency
Just once
Average Time
Less than an hour
Type of Activity
Exclusively online
Media Mentions
and Publications
Tags
brain, mind, psychology, words
Project Updated
04/21/2017
You're now leaving SciStarter to join Ignore That!...
or
Good luck! Before you go, create a SciStarter Account so we can help you keep track of this project and more.
Create a SciStarter account
Already have an account? Log in.
Ignore That! uses SciStarter to manage their volunteers. You will need to log in or sign up for a SciStarter account to join.
Create a SciStarter account
Already have an account? Log in.