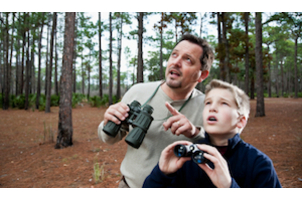 | | |
| --- | --- |
| Participation fee | $0 |
| Expenses | $0 |
| Spend the time | outdoors |
| Location | AK Western States |
| Appropriate for kids | yes |
| Teaching materials | no |
Required Gear:
Thanksgiving Day Western Bird Count
Help monitor winter bird populations in Western states.
Count birds in a 15-foot area for 1 hour on Thanksgiving Day.
Count birds within a 15-foot area, anywhere in the Western states, for one hour on Thanksgiving Day; you decide the hour and the location. Last year 431 counters in the eleven Western States and Alaska made 440 counts. They tallied 161 species of birds (plus a lot of mammals and other things, too). The top five species counted in these states were House Sparrow (1), Dark-eyed Junco (2), House Finch (3), Black-capped Chickadee (4) and European Starling (5). As predicted, the Pine Siskin dropped out of the top five last season, but should be more numerous this year. Participants should send in a report even if no birds were seen during the hour.
---
---